Wanted: LGBT Elders For Study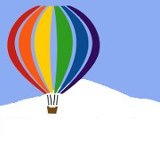 MSVU researchers are looking for LGBT individuals 60 years and older (or a few years younger as well!) to participate in confidential focus groups in the HRM for research about end-of-life preparation. We invite people with varied experiences (e.g., you don't need to have engaged in specific end-of-life preparation activities, we are interested in hearing about what might make it challenging for people to do these kind of things as well).
If you are interested or want to find out more, please email Sarah at LGBT-end-of-life-study@msvu.ca, or leave a confidential message at 902-494-6620 and Kirk will call you back.