Reviews: The Imitation Game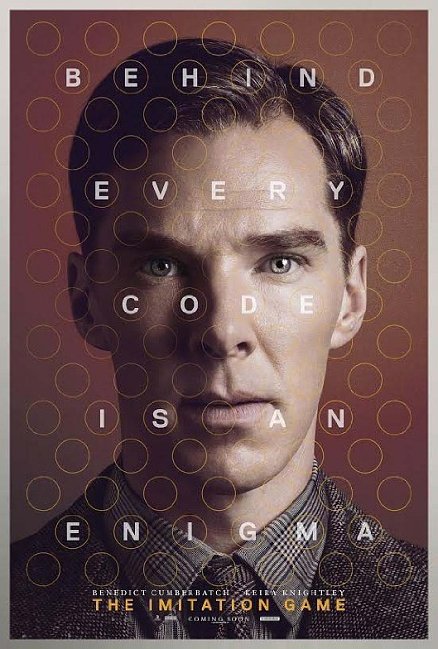 On December 11, a handful of Wayves writers and friends watched a media preview of The Imitation Game, the new biographical movie about computer pioneer Alan Turing. The theatre at Empire Bayers Lake was completely filled for the Thursday evening preview show.
It seems each of us got something very different from the movie.
Bethana Sullivan has written a thoughtful piece that asks whether the movie depicts historical events... or is a story about our society careening into dystopia? There's a link to it at the bottom of this article. Below are some thoughts from the rest of us.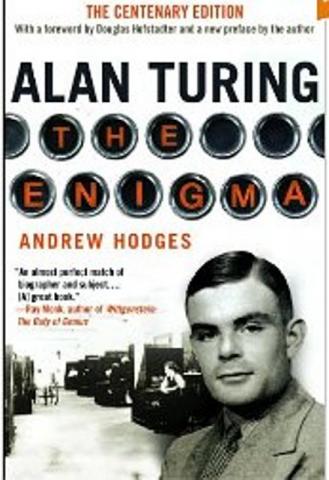 Dan MacKay: I'm fairly familiar with the 1983 biography of Turing, The Enigma,and there are a few noticeable differences; the straight love story, if it's mentioned at all in the book, has been vastly enlarged, and the are many more delightful plot twists than presented in the book. And, the movie is funny - there are laughs liberally distributed throughout a story that could easily be stultifyingly dull and sad. The book is ambiguous about the cause of Turing's death; the movie is not. I always had an impression that Turing was much more effeminate than Cumberbatch presents him -- but, that may not be in his repertoire. Turing's portrayal as an Asperger's / Spectrum Disorder poster-boy is also much more clearly outlined, almost certainly because the condition was mostly unknown in the early '80s when the biography was written. A lot of the humour of the movie is based around this and it somehow manages to be presented as us laughing with Turing, not at him. Robin Metcalfe observed, "Clearly, as someone who was on that spectrum, he had to decode human communication, as if that itself is some kind of cryptography." Mark Strong's performance as the head of MI6 is absolutely brilliant, and we're left agape with humour and surprise in every scene in which he appears.
Victor B Alex: It's a love story. The part told during Turing's teenage years is about his loving relationship with Christopher, his boarding school chum. At some point, Turing's love turns to a machine instead.
Linda Bayers: And, although he was a genius mathematically, he would never have solved it if it weren't for human error, love, carelessness, and serendipity.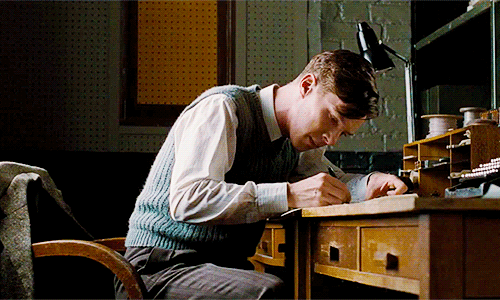 Anita Martinez: Benedict Cumberbatch played an amazing and inspirational part in this film. Inspirational to the many folks usually labelled weird, odd or queer and bullied just for being different. I am so glad that I had the opportunity to see this extremely informative film. As I was exiting the theatre, I overheard many positive comments from an extremely diverse group of folks. This movie proves that "different" can be a very good thing. This was one of the best movies I've seen in a long time.
Here's Bethana Sullivan's review of The Imitation Game.
And, here's a careful analysis of what parts of the story are fictionalized.