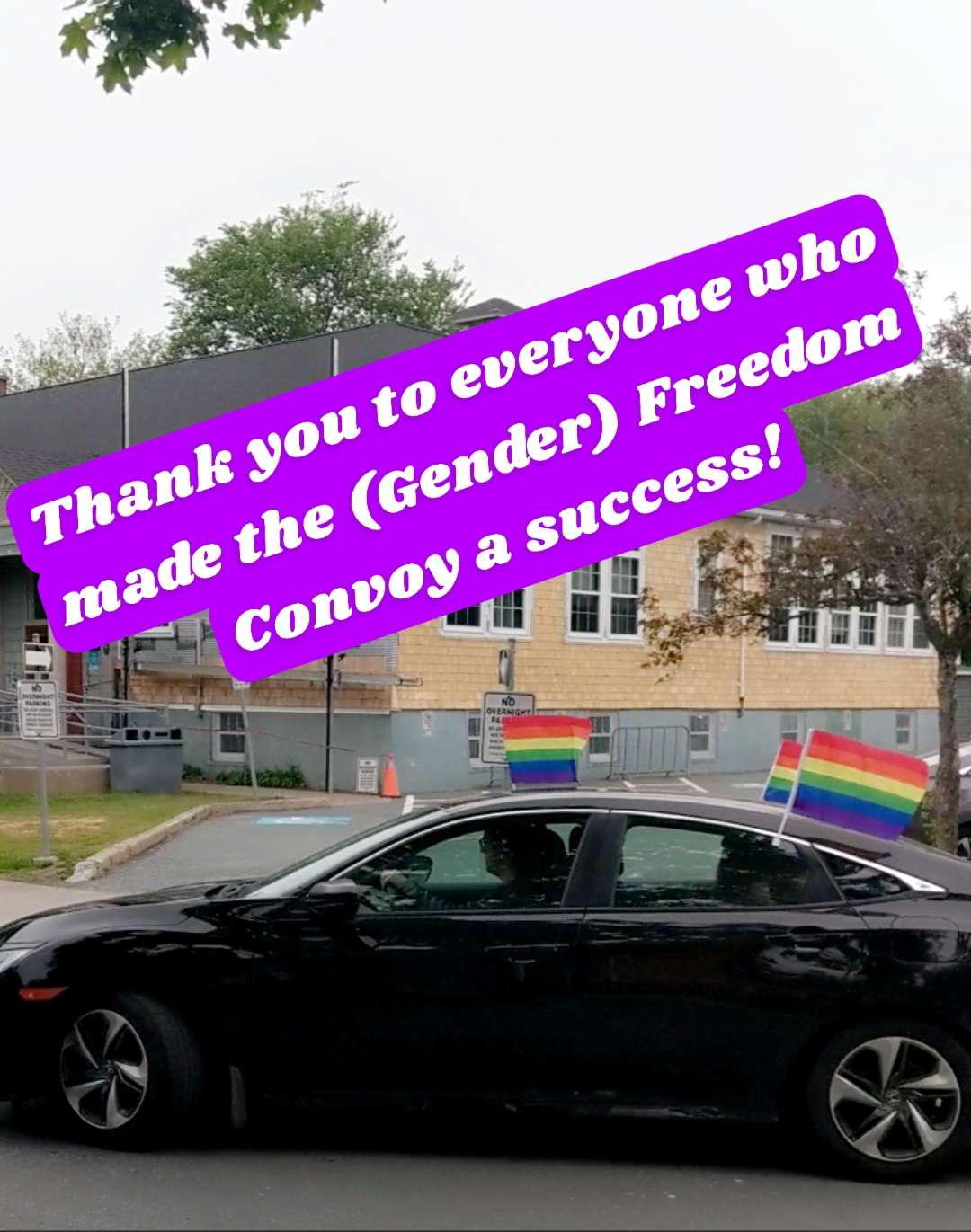 A BBQ and Rally planned for Sunday by a right wing bigotry trifecta of Action4Canada, the PPC, People's Party of Canada, and Save Canada, was an eclipsed by a support rally. Some of the organizers of the rally against the "The Gender Agenda" were members of international labour union Industrial Workers of the World. One writes:
Over a dozen vehicles, festooned with pride flags and garlands, took part in the rally against "The Gender Agenda" event on Sunday. This time we were not against the convoy; we were the convoy!  We put on a fantastic show of opposition to the (miserably failed) white nationalist anti-trans event at Sullivan's Pond.
The day began with a lively gathering of over 30 people, Timbits, and important words from Mi'kmaw Grandmother Darlene Gilbert.
At 1pm we began circling the park, blasting music, and in high spirits. The convoy was met with tremendous support from the community, including waves, shouts of encouragement, raised fists, and honks from other motorists. The only exceptions were three sad-looking, damp fascists (one looking particularly embarrassing in his "white lives matter" t-shirt). The fascists gave up and went home after being subject to several rounds of lively mockery delivered from our vehicles. We subsequently proceeded to the Dartmouth Commons, and dispersed without incident.
While today was an unmitigated victory, it's important that we not rest on our laurels. Sadly, these losers will be back. It is important that we be prepared to prevent them from public organizing that threatens not only our trans and queer community members, but everyone who is willing to stand against them for fundamental human dignity and freedom.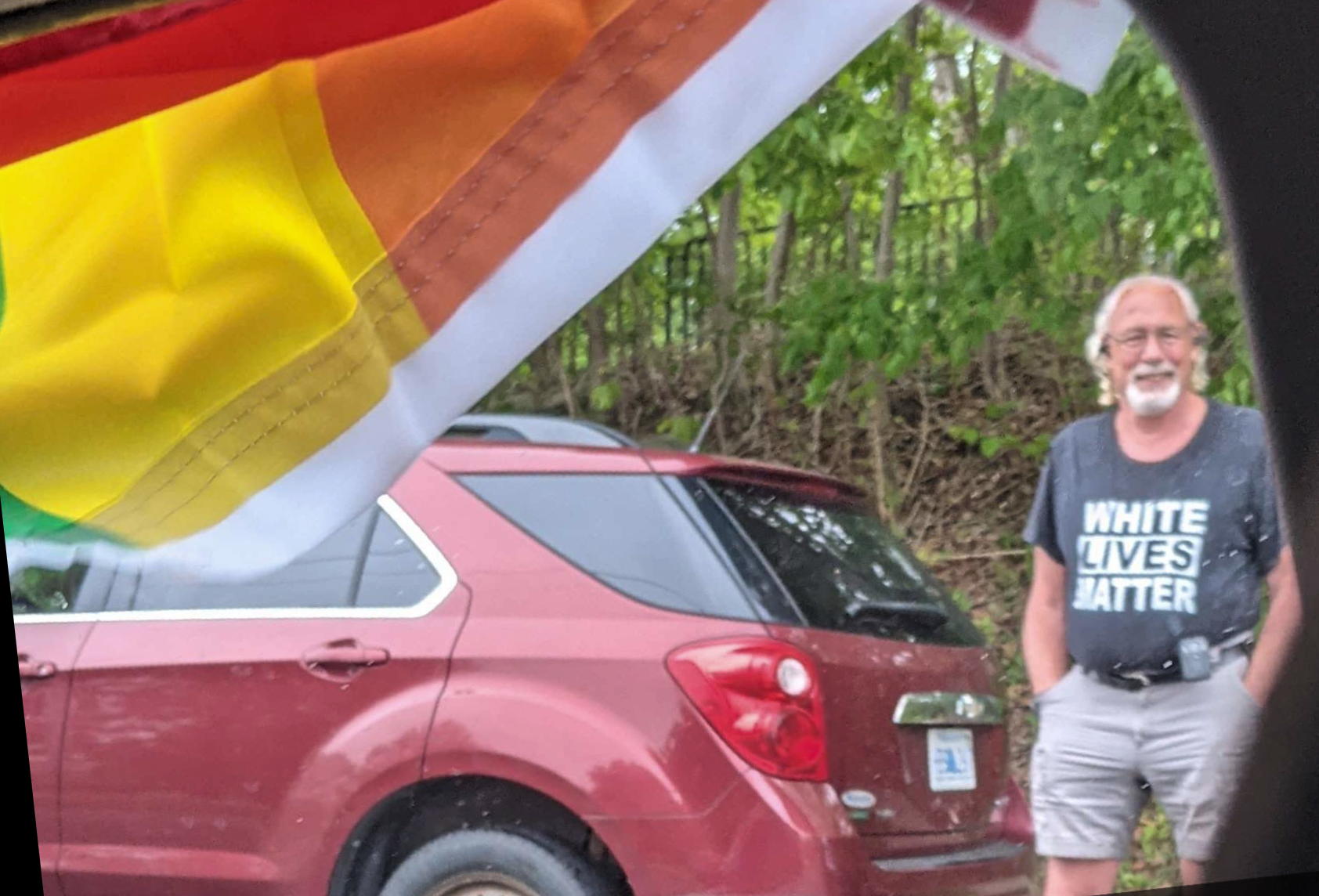 Please, consider attending a rally this Tuesday, June 6th, 2PM, at Peace and Friendship Park calling for an end to Indigenous deaths in custody. The struggle against prisons and the struggle against fascism are inextricable.
There's some background on the rally, and "Gender Freedom Convoy" here.