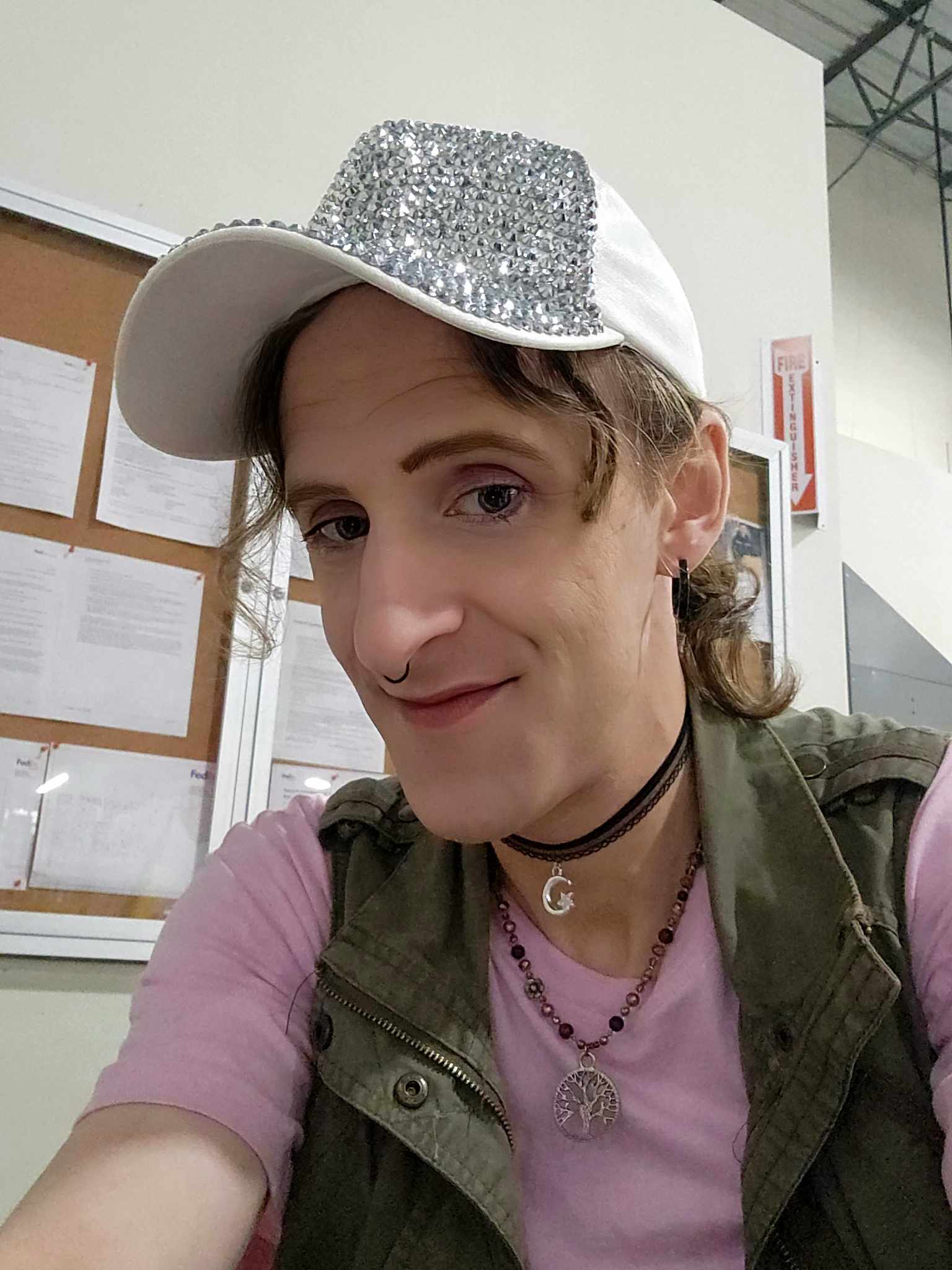 Halifax has a new handyperson service: Queer Angel Of Death is now offering handyperson services to the queer community for Halifax Regional Municipality.
"I'm absolutely stoked about this!" says Jemma Zwanenburg of Halifax, Nova Scotia. "I've been looking for an opportunity to help my community for quite some time, and I can't help but feel like this is the perfect one. I feel like I've already been given and learned so much from the people around me that I owe the community a debt."
Jemma has lived in the region her entire life, and  She came out as a transgender woman (and also as a lesbian!) in 2021, and has been very enthusiastic about giving back to the queer communities of Nova Scotia. With an eclectic skillset gained from bouncing from trade to job to trade again in her younger, more confused days, she has an idea of how to repay it.
"I answered an ad on the Halifax Queer Exchange Facebook group for an anonymous individual who needed help with their lawn care," says Jemma, "and the whole experience was absolutely wonderful. They were a lovely person who just needed a hand with something due to chronic pain. The joy they expressed when the job was completed was amazing to witness, and knowing that such a small thing could provide a person with so much peace was what made me want to start offering this kind of thing as a service to others. It was especially important to try and offer the service in a way that was accessible, friendly and non-judgmental, because I know how much shame can be involved in asking for help."
Jemma can perform lots of services, and believes that no job is too small. Something as simple as collecting the trash in your yard, bagging and removing recyclables, or rearranging furniture could be right up her alley. Larger jobs too – car detailing, moving apartments, cleaning a basement – she's had plenty of requests of all sorts already and doesn't believe in turning people away. Her rates are pay-what-you-can and negotiable always.
Jemma can be reached for a talk about your job, rates and availability by email at jemzwanenburg@gmail.com, on Facebook, and Instagram,  @jemmybeanz or at about.me/jem-zwan.