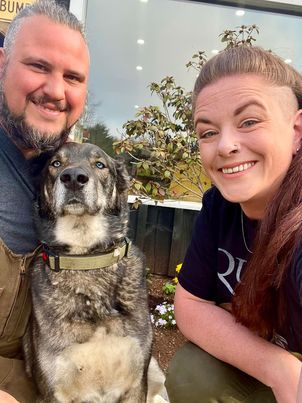 Hello from the LaHave River Campground!
Our names are Kalen and Jamie Lee, and we are the new owners of the LaHave River Campground. It's located in Lunenburg County on the stunning South Shore of Nova Scotia. 
We moved here nearly two years ago to purchase the campground sight unseen amidst the pandemic. Our hearts had been pulling us out East for some time, and we decided to make the leap to operate a small business so that our family could work for ourselves, outside, in connection with nature.
As a non-traditional family accustomed to blending in in a big city, we were unsure what to expect moving to rural Atlantic Canada, especially given the work / life integration of the campground which was also our home. And, we were uncertain how we would be accepted as an ethically non-monogamous and (one part) queer couple. 
We have found the warmth of this community to be absolutely unmatched! Our campers have truly taken us in as their camping family. Each week we have the pleasure of welcoming new campers who soon wish to be part of that too.
The campground truly is a hidden gem of a community. Only twenty minutes from the highway, when you roll down the hill, you will feel a million miles away. It's hard to capture the peacefulness that comes from being near the flowing river, surrounded by mature trees, hearing the sounds of the animal inhabitants. The natural beauty of the land paired with the warmth of the people makes for wholesome, soul-filling memories. We frequently hear from new campers how warm and welcoming the seasonal campers are and how they've been invited to be part of something.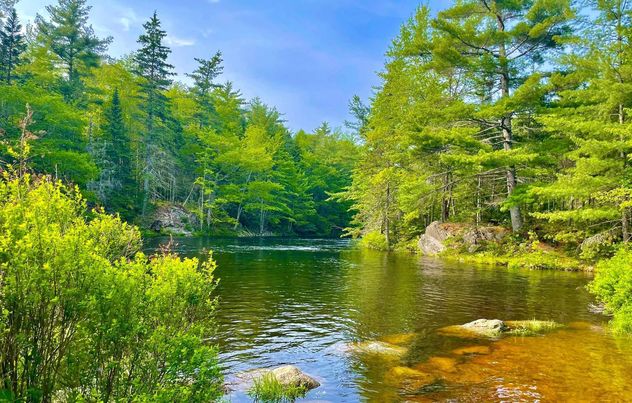 Children are safe to run freely and make new friends, with all adults watching out for them. Our park is filled with pups that make use of our dog run. The adults enjoy letting loose and having a few drinks around a fire, impromptu cards and dance nights, as well as our events. Each weekend we run multiple events for children and adults alike. We have everything from water balloon fights and trick-or-treating, to washer toss tournaments and live music. There's a link to the schedule below.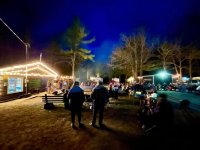 It really is the sense of community here that has kept us going these past couple of years. We discovered after taking ownership how neglected the campground was, and have worked day and night fixing everything from the roads, power, water, and septic system, to larger projects like renovating our store and bathrooms. All buildings were given a fresh coat of paint. As passionate as our campers are about the campground, we are equally as passionate about making it the best it can be for the entire community.
We have a mix of unserviced and serviced campsites (including Pull-Thrus), 6 Tiny Cabin rentals, a rental trailer, and nearly 50 seasonal spots. 
We invite you to come camp with us and see for yourselves the little piece of heaven we have down at LaHave!
Kalen, Jamie Lee and Tundra
Social: Website; Facebook; Instagram;TikTok
Here's the 2023 activities schedule.
---
LaHave River Campground is one of three stated Q owned, focussed, or friendly campgrounds in Nova Scotia; the others are: