Alcoholics Anonymous Gathering In August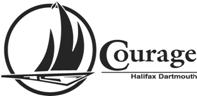 On August 9, 10, and 11, LGBT alcoholics, addicts, and friends will gather for the 25th Anniversary Courage Round Up - August 9,10,11, 2013, hosted by the Halifax LGBT Alcoholics Anonymous group, Live And Let Live.
The weekend includes fellowship, speaker meetings and workshops an discussions of recovery topics in a relaxed and peaceful setting at the Universalist Unitarian Church 5500 Inglis Street, Halifax.
"Purpose and Power" is this year's theme. It is the only gay and lesbian AA Round Up in Atlantic Canada, and the only one of its kind east of Montreal.
Registration opens at 5:00pm on Friday, August 9th. The cost is $25.00. Includes lunch on Saturday. No one will be turned away for lack of funds.
A full program is available here http://gay.hfxns.org/2013_Courage_Round_Up_Program
Live and Let Live meets every Monday at 8:00pm in the basement of St. Matthew's Church, Barrington Street. Use the south basement entrance on the side next to Government House.