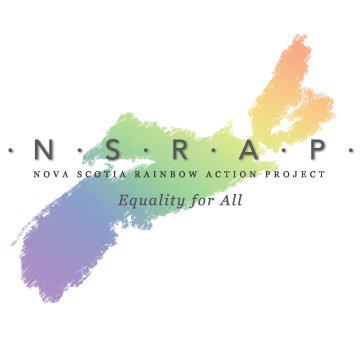 On Saturday, June 23, NSRAP held its annual general meeting at Veith House in Halifax. Attendance was greater than any previous AGM with 45 members of the community present. The day was structured in two major parts: the presentation of our annual report, and a community forum.
Our 2011-2012 Vice-Chair, Curtis Cartmill, presented our annual activity report with reports from available committee chairs. The report ended with a section of highlights of events from the past year. Curtis also took a moment to thank Matt Numer, our outgoing Chair of three years, and Sean, our outgoing Past-Chair who was the longest-serving board member.
After the presentation of the annual report, Curtis chaired the election of the 2012-2013 board of directors. A full slate of nominees had been received prior to the AGM and no nominees were received from the floor. The 15 nominees were a mix of experienced NSRAP board members and those new to NSRAP. Each nominee present spoke for a moment to their desire for change. For those not present, prepared speeches were read. All nominations were accepted and elected to the board.
After the conclusion of the AGM, there was a brief break while the newly elected board of directors selected their executive committee. The 2012-2013 NSRAP Board of Directors are: Kevin Kindred (Chair), Rosie Porter (Vice-Chair), Matt Numer (Past Chair), Kate Shewan (Treasurer), Nathaniel Lewis (Secretary), John Britton (Member-at-Large), Jim Gouthro, Andrew Jantzen, Kate Keough, Justin Leblanc, Brenda Merritt, Alana Murray, Rebecca Rose, Nathaniel Smith and Lucas Thorne-Humphrey.
After the break, Kevin Kindred facilitated a community forum to inform NSRAP's strategic direction. This is the second year we have held a community forum after our AGM and it was another success. Feedback from those present focused on two key topics:
1) How can NSRAP stay connected to the community?
2) What should be the top three priorities in 2012-2013?
Collaborating with other community groups was a key theme in response to connecting to the community. And "other community groups" includes those outside of HRM by highlighting and addressing their concerns. Connections should also be formed with non-queer community agencies such as health services and resource directories (such as 211). Developing tools that are up-to-date resources for members of our diverse communities was also cited as a way to help highlight NSRAP and clarify our role.
Themes from the question of setting priorities for NSRAP echoed many of the comments above but also included the suggestion that NSRAP needs to engage in more fundraising to support operations and expenses such as staff. It was also suggested that a needs assessment be conducted to better understand the needs of LGBTQ Nova Scotians across the province. It was also suggested that while working with other groups, NSRAP might become an "umbrella organization" for resources across the province.
NSRAP appreciates all the feedback we received and our board of directors will use it to inform them in the development of a strategic plan for the next year and beyond.
To view NSRAP's annual activity report, media review, community forum notes or AGM minutes,
click here
.
Kirk Furlotte is the administrative coordinator for NSRAP.
To find out more about our activities, please visit
NSRAP online
; on facebook.com/nsrap or twitter.com/nsrap.