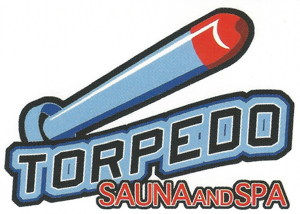 Dave Landry started with the far edge of thirteen years of history.
"Doug Melanson opened Seadogs in May of 2003. I started as his business partner at Menz in 2005, and over the years, during times when Doug was away, I managed Seadogs too. Then in 2014, as Doug was winding up his time in Halifax, he sold it to a couple - a British guy, and a local."
They took it over May 1st, renovated the front part of the space to create a living room and added another bathroom at the back.
Four and a half months later, Seadogs unexpectedly closed. In the days and weeks that followed, former clients, who thought there was still an association with Menz, would drop in there, and David and Darrell saw that there was a community need for this type of business.
"Every day, two, three, eight people would come in to Menz Bar asking what happened and when Seadogs would be open again," said Landry. Eventually he decided that there was a need there that he could help fill.
"It wasn't so much about making money, it was about having a safe place to express yourself as a man. There was a stage in my life when having access to a space like Seadogs or Torpedo, a safe place to express yourself, was very important to me, and that very much also came across from the multiple men per day asking about Seadogs."
A few weeks later, Landry contacted the landlord of the building, who was enthusiastic about continuing that type of business in that space, they worked out a deal, and Seadogs was reborn as Torpedo Spa And Sauna.
"The new rules for Torpedo are simple," says Landry, "Come in and have fun, respect each other, and don't destroy the place." He says that the space exists for the customers, so the selection of staff is very important; he has hired people who are friendly to the clients, keep the space clean, and stay out of the way.
Alcoholic bottled beverages were available for the last couple of years at Seadogs, but they're not at Torpedo at the moment. Instead, unless there's a special event at Menz, there are free passes to the bar, so people can go to the bar for a few drinks and come back. There's a food vending machine, and a small selection of underwear, cock rings, dildoes, lubricants, and condoms available as well.
Business is good, says Landry: "Seadogs wasn't open on Mondays, so we added a Monday evening time. Weekday evenings are good, weekends are busy. Once a month, a private group books the space for a co-ed event and those work out very well. The organizers of the all-women evening during last Pride last said that it was the best attended ever. We're very open to other events too - please just get ahold of us."
"There's a lot of talk about bathhouses being on their way out, but we're planning to be here for the long run."
For address, contact information, hours of business, and rates, see the Halifax Gay Encyclopedia page: http://gay.hfxns.org/TorpedoSaunaAndSpa