Moncton Pride 2018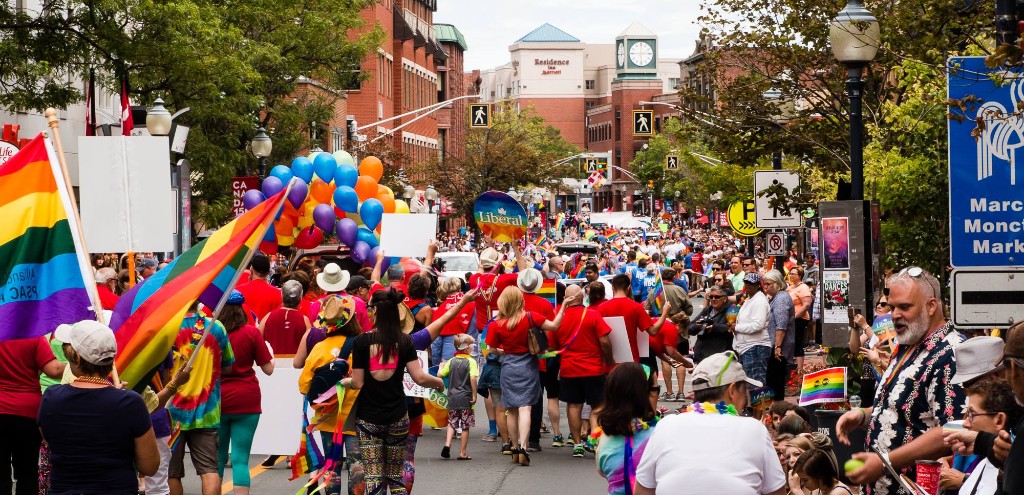 Greater Moncton's LGBTQ+ community organization, River of Pride, is announcing the return of its largest initiative. Greater Moncton Pride Week will take place August 18 to 25, 2018.
An estimated 6,500 people will attend the 25 to 30 public events proposed, ranging from sports and wellness activities, experiences in queer art and culture, exciting nightlife, education-focused events, to family-friendly fun. Beloved favourites such as the Boat Cruise, Bowling Night, Bingo and, of course, the Pride Parade, will be returning!
Four municipalities, including Moncton, Riverview and Dieppe, have confirmed their participation and financial backing for Pride Week. For this first time, the Town of Shediac has also committed to support River of Pride and collaborate with the organization to host Pride events in the Town. Other municipalities are invited to team up with River of Pride to further achieve the organization's goal of providing more outreach to rural communities.
The Parade will take place the afternoon of Saturday, August 25 in Downtown Moncton. This is the 19th year that the Greater Moncton region has been home to a Pride Parade, the first Parade having been organized in 2000. Now that the Parade and its surrounding festivities have reached adulthood, River of Pride is already busy envisioning its 20th festivities in 2019.
Registration for the Parade will be launched in May, and the full and detailed schedule will be unveiled in July.