Halifax Queer Book Club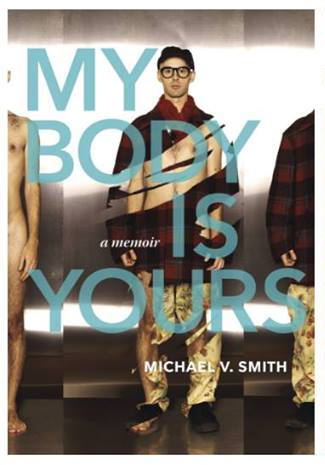 HAGS, the Halifax Area Gossip & Literary Society, reads a book and then gathers over drinks and snacks to discuss what they thought about it.
Lambda Literary Award finalist, MY BODY IS YOURS, is a memoir about fathers and sons, breaking out of gender norms, and reconciling with a dangerous childhood.
Michael V. Smith is a force of nature: a novelist, poet, improv comic, filmmaker, drag queen, performance artist, and occasional clown. In his first work of nonfiction, Michael traces his early years as an inadequate male―a fey kid growing up in a small town amid a blue-collar family; a sissy; an insecure teenager desperate to disappear; and an obsessive writer-performer, drawn to alcohol, sex, spending, and art.
"A highly engaging and personal peek inside the life of a gay man who is punished for and later reconciles his transgressions around gender norms. Most telling is how his sexual compulsions -- Grindr, sex in parks, tender threesomes, sad blow jobs -- helped him escape personal trauma and his complicated relationship with his father." —The Advocate
For more information, join the Facebook group