Chicky Polchies: First Atlantic Canadian Two-Spirit Chief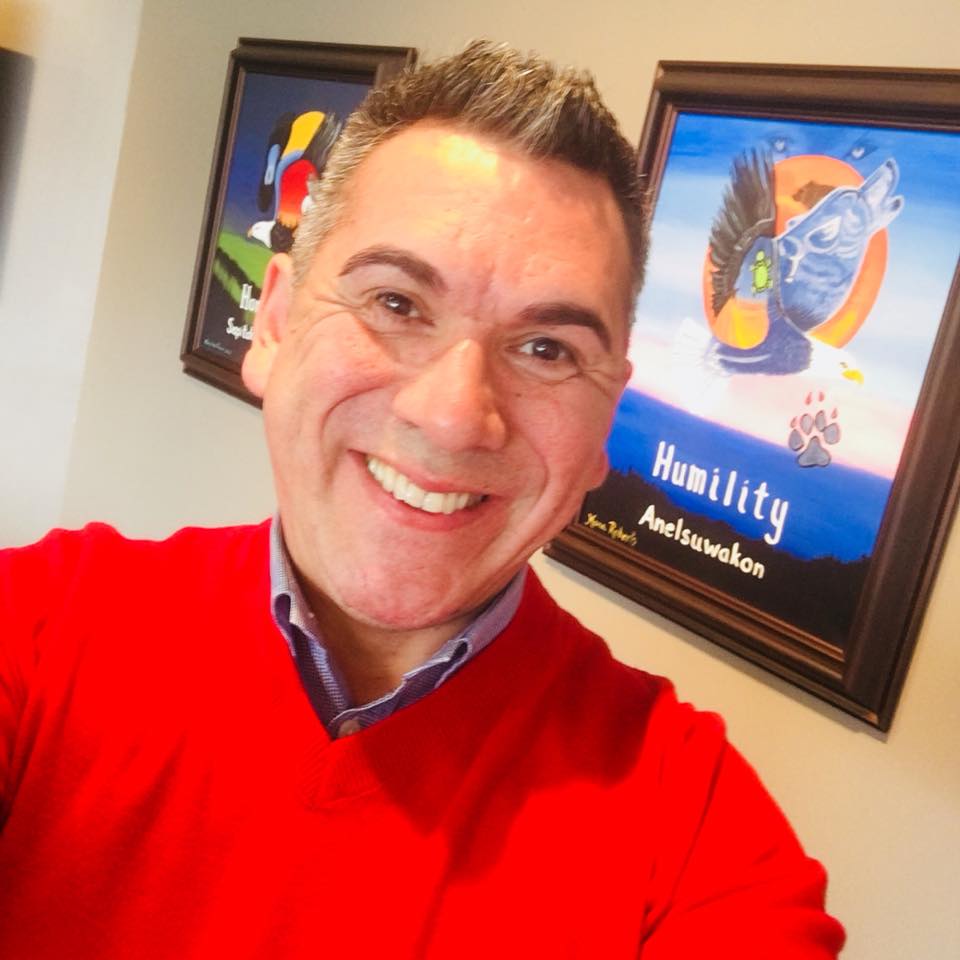 St Mary's First Nation, Fredericton • 2018-06-19 • By Jordan Parker
Allan (Chicky) Polchies Jr. has spent his life creating a legacy he can be proud of.
With the election of the St. Mary's member as the new chief, he becomes the first openly Two-Spirit First Nations leader in Atlantic Canadian history.
"I'm really proud of our membership for taking a stand and making a statement that diversity is at its highest peak," said Polchies Jr., who has spent the last decade as a band councillor.
"To know it's okay to be myself, and be able to inspire young people who read my story is amazing. I feel like I've knocked down barriers."
The Wolastoqiyik or Maliseet reserve, on the north side of Fredericton, N.B., put Polchies Jr. in power as he unseated 14-year incumbent Chief Candice Paul 468 to 377.
"This is a great milestone," he said. "But I'm doing this for the whole community. We want to make sure all members have their voices heard, including those who are Two-Spirit. 
"The community didn't just elect someone who was Two-Spirit: They elected someone who believes in themselves."
He said it feels nice to know people believed in his platform, and agreed with his ideas.
"I'm excited for this community, and it's an amazing new journey for me. We need to build upon what we have with fresh new ideas and a vision," he said.
"This was a time for change, and we were at a crossroads with many issues at hand. We need to raise the bar in this community."
Polchies Jr. was born and raised in the area, and with four new councillors and eight returning, he's excited to infuse some new ideas into the area.
"I spent 12 years in Toronto, but I came back. I've always felt accepted here, and other trans and Two Spirit people -- including my uncle -- set a path for me," he said.
"They trailblazed the way for myself and a younger generation. But I'm also excited to do work in this community with those around me, and it's amazing to know I've gained trust and people believe in me."
Known for organizing the annual powwow and creating the Miss Teen St. May's Pageant, he's ready to continue to connect with the membership and youth.
"We want people to stay true to their culture, and we want them to be motivated to be their best. We need to put ourselves on the map, and we are enormous contributors to the economy and industry in Fredericton," he said.
But the largest thing he spoke about when he ran was communication. Whether it was concerns over the Sisson mine project or the forgery and fraud charges against unseated band councillor Lisa Howe, he knew things had to change.
"We need to engage people and have them help us make decisions. They become a part of the process, and we need to openly and effectively talk about all levels of reserve business," he said.
"To be transparent, we need people to feel like they're a part of something.  When they feel like you've empowered them to have a voice, they will walk proudly and wave at you on the street. My vision is to bring those kinds of relationships back."
Among the other issues he wants to tackle are drugs and alcoholism. 
"We need to stay ahead of these issues, and focus on youth so they don't go down that path. I'm talking about mentorship, detox and after-care. We need to face these challenges head-on and move forward with a strategic plan," he said. "We have people and resources, and I hope we can move forward on these files. I want to prioritize all our issues, engage people and find out how everyone can contribute to our success as a whole."
Though as a Two-Spirit Indigenous man, Polchies Jr. said his identity wasn't a struggle.
"I don't push my ideas on anyone, but my parents always told me to just be who I was. If you can't identify as who you are, you're surpressing yourself. That leads to mental health issues. When you're proud, you can focus on yourself," said the foster father, who has been in a relationship for eight years.
"This is a big win, but this will mean so much more and be so much bigger once we start truly getting things done."