Halifax Pride celebrates inclusion for 2018
By Jordan Parker • Halifax • 2018-07-13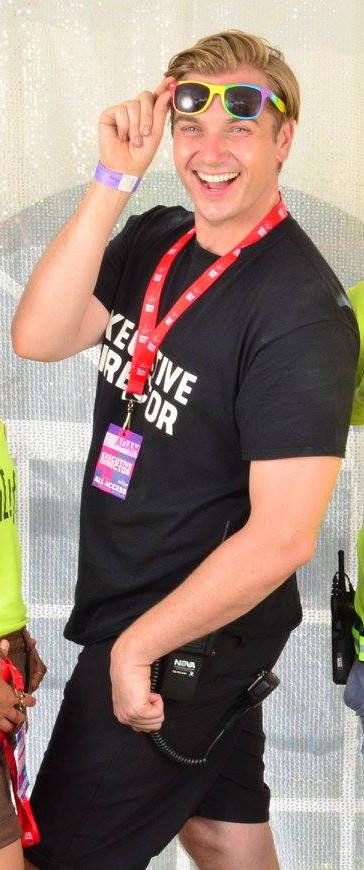 When Wayves caught up with Halifax Pride's executive director, he was out of breath, seemingly putting a plethora of finishing touches on this year's festival lineup.
Adam Reid is a busy man these days -- with over 130 events set over 10 days, including some from Pride itself and many from the LGBTQ+ community.
"There are always a million things going through our heads, and this programming has been months in the making. We have been filling in a lot of details, but I don't often feel this good going in," he said.
"We have a strong team and hard-working volunteers. We have a diverse and dynamic line-up, and there are reasons to both celebrate and continue to fight and build relationships."
He said inclusion of all the sub-communities within the LGBTQ+ scope was top of mind for the Pride board.
"We always want to ensure we are reflective of the community we serve. The organizers, committee, volunteers and board also rely on the community to come together. We want to inspire people to plan their own events too," he said, "there are 130 odd events this year, with 30 organized by Pride. We do three a day, but the community is filling in the gaps and ensuring everyone's needs are reflected."
He said a mix of fun and seriousness within the ten-day span is so important. "We try to combine things, and we want to talk about issues, address issues and offer activities for everyone. We make sure folks who haven't been fully included before are, and we keep everyone engaged as much as possible.  We need to ensure we reflect the community and address various issues from politics, arts, sports, culture and history, and beyond."
The Wabanaki Two Spirit Alliance will lead the parade this year, and Reid discussed the significance.
"We recognize that gatherings for our festival take place on unceded traditional Mi'kmaq territory. It's our duty to ensure voices that typically haven't been on the forefront are given a place of prominence," he said, "We are the ones who are honoured to have them, and the relationship we've built is fantastic. We need to amplify and reflect the voices of those who haven't always had exposure."
Since the 2016 annual general meeting for Pride Halifax, pinkwashing has been on the minds of the committee. Reid has tried to find ways to ensure everyone is appropriately involved.
"We are always thinking about how we can ensure community members are engaged in dynamic ways. We also have many groups, including non-profits and businesses, that support our values," he said.
"When groups want to take part, we find meaningful ways that can benefit the fuller community. They can contribute in non-monetary ways to expand activities, offer volunteers, or it can be financial. These funds ensure pride continues in the way people have grown to expect, and we're always looking for ways to work together."
The AIDS Coalition of Nova Scotia will be doing the SEX NOW survey at the Garrison Grounds during Pride, and taking blood samples. They are currently looking for a number of volunteers to administer the survey.
"We have created a new health promotion area at the Garrison Grounds, and it seemed like an obvious decision to have the survery done during pride," said Reid, "We know the queer community faces challenges with health and mental health support. This is another way for pride to do our part for the community."
There will be a healthy dose of education and history at the festival, including the speaker series, and an event at Pier 21 as well as the Discovery Centre.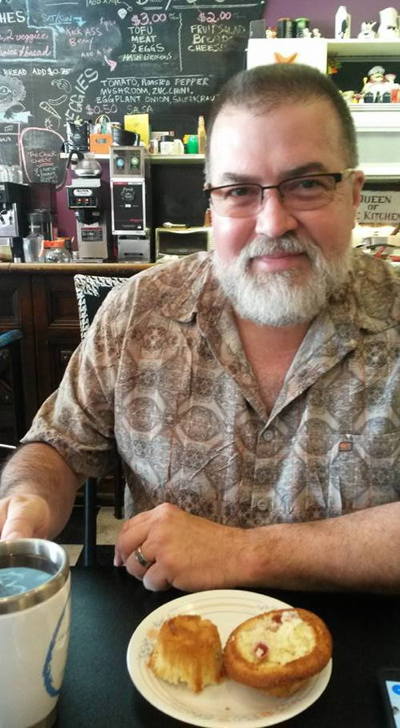 There will also be a time for remembrance, with at Long Lake Provincial Park. "Pride isn't directly involved, but there is a bench dedication for Doug Melanson, who was an influential member of our community, and the former owner of Menz & Mollyz bar," said Reid, "He was a gentle giant, and he did so much. He went above and beyond in his professional and personal life, and it's sad he left us so soon."
With staples including Dykes & Divas softball, the parade, the dance parties at the Garrison Grounds and more, there's ample time to celebrate. However, time for reflection is also important.
"It's an opportunity to come together and enjoy ourselves. We can see what we accomplished. But we also need to mark where we need to go next, as well as the important moments," he said, "we just think there are a lot of fantastic things for everyone this year, and we hope to see people out."