Eric Smith Wins Human Rights Award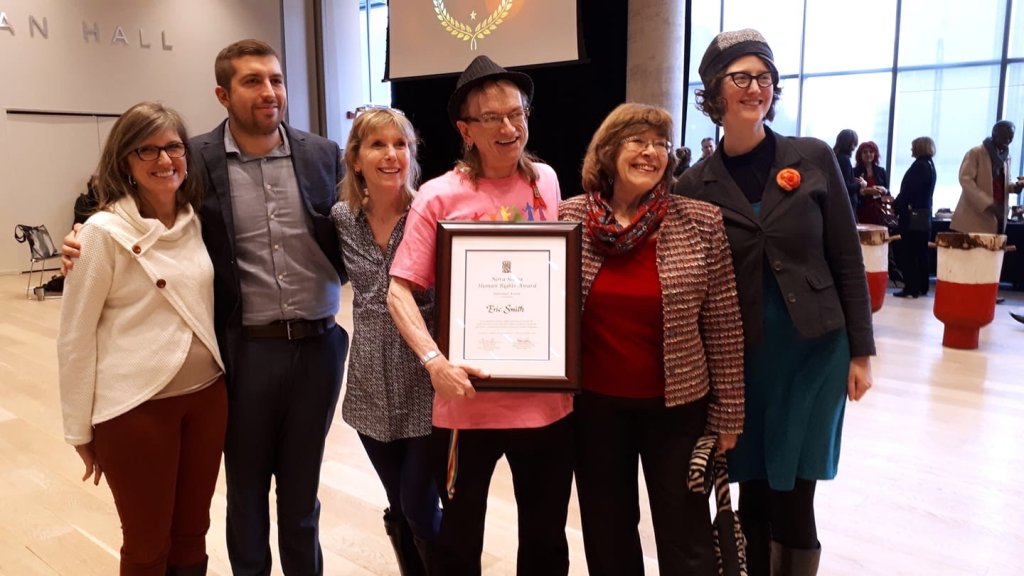 Halifax • 2018-12-10
On Monday, long-time activist Eric Smith received an award for his advocacy for the protection of people with HIV/AIDS and for those within the 2SLGBTIQ+ community from discrimination at the 2018 Nova Scotia Human Rights Awards.
Eric's HIV positive status was illegally made public in 1987.  This lead to him losing his job as a school teacher and a very public four-year battle to get his job back. He eventually gave up that fight; however, he would first make a deal with the Province so that in exchange for him giving up his battle they would make long-overdue changes to the Nova Scotia Human Rights Act by adding sexual orientation as a protected category, and by strengthening protection for those with disabilities including HIV/AIDS.
Eric would go on to serve on the Nova Scotia Task Force on AIDS. He helped establish the Nova Scotia Persons with AIDS Coalition and served on their board as chair. The merger of the NSPWAC with AIDS NS resulted in the formation of the AIDS Coalition of Nova Scotia in 1995. He has also served on the Nova Scotia Advisory Commission on AIDS, and has taken part in approximately 400 presentations and workshops. In addition to today's award, Eric is the recipient of the Canada 125 medal and the Darlene Young Hero Award.
Eric said: "Having lost over 550 friends to AIDS, I hope that my advocacy work has in some way helped to honour their memories."