Ed Savage, Boom Boom
24 February 1967 - 5 March, 2019
By Jason Spurrell, Rouge Fatale
Ed Savage. He was a well known name in our community. Not by this name, but by Boom Boom Lubalicious. Drag performer, entertainer, philanthropist, Pride Chair, Empress, Father, Mother, husband and friend. 
Ed was born in 1967 and raised in Mira River, Cape Breton.  They moved to Halifax and became heavily involved in the community here. To name just a few: he was one of the founding members of ISCANS, the Nova Scotia drag queen society, and was its Empress 4, 8 and 13 and had many out of town titles.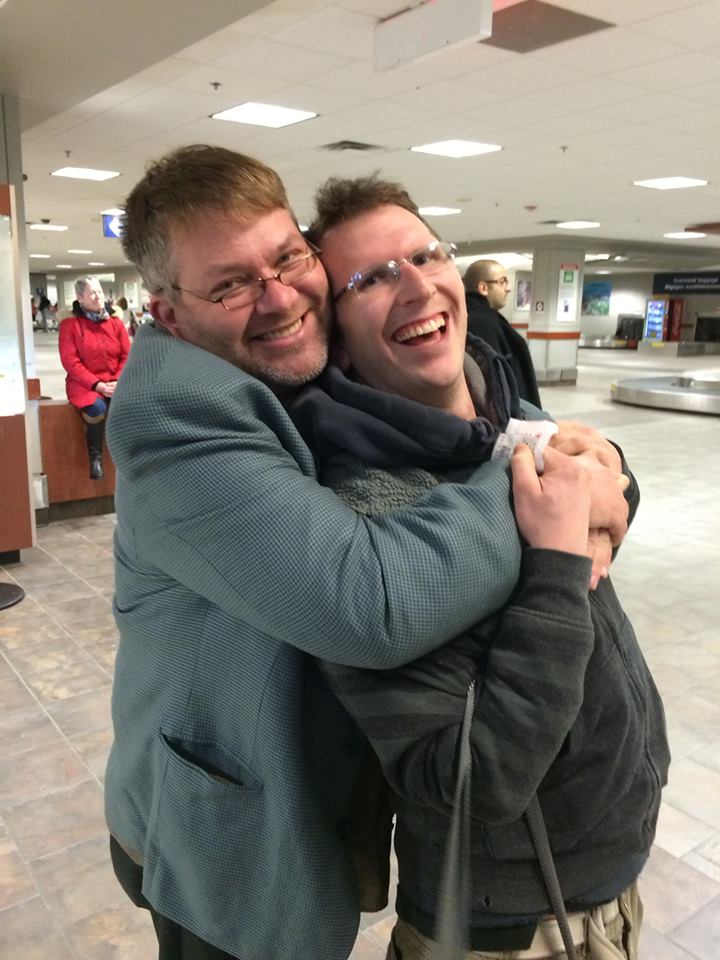 He was a tireless volunteer for the LGBT/AIDS oriented food bank, "Manna for Health" and producer of its main fundraiser, a Christmas banquet serving hundreds, and raising thousands of dollars every year. For many years Ed was co-chair of the Halifax Pride Festival, raising the profile of the festival with his characteristic "thinking big."
Ed helped to make drag into a well known fixture in the Halifax night scene and around the Maritimes. He would travel all over to help raise funds for charity and to help make drag more mainstream. He even helped produce shows at Sydney's Savoy theatre main stage and the Guild in PEI.
In 2013 he found the love of his life, John, they were married a couple of years later, and John was by his side until the end. 
A light has dimmed down here and the sky has become a bit brighter. Shine down on us, your Majesty.
Ed's memorial service will be held at 1pm on March 16 at Walker's Funeral Home, 149 Herring Cove Rd, Halifax.