Review: Halifax Gay Men's Choir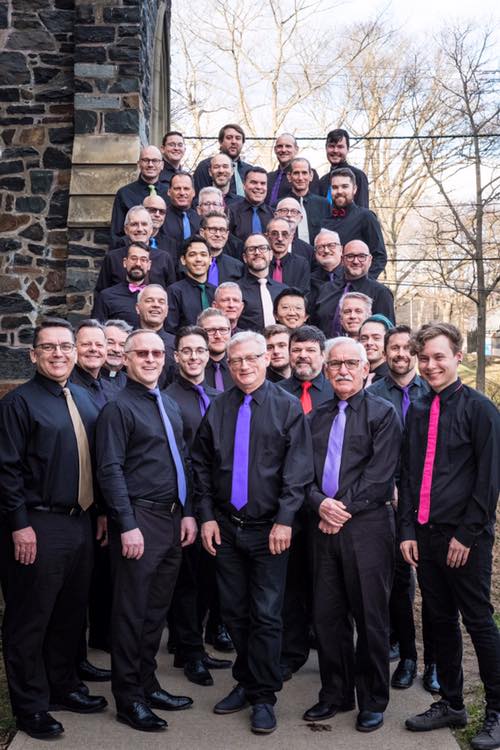 Halifax Gay Men's Chorus Songs of Stage & Screen
Review By Dr Bob Fredrickson • Halifax • 2019-06-15
Wow! Applause was not enough! Not quite tan shoes with pink shoelaces, but from the moment director Bryan Crocker's red soles and laces hit the podium, the energy of the evening was unstoppable. It was the inaugural concert of the Halifax Gay Men's Chorus.
Somewhat leery about an evening of gay men singing "show tunes," I really wasn't up for hearing another hyper-dramatized rendition of "The Impossible Dream" or "I enjoy Being a Girl". Was I wrong! Wow!
In part because the themes and music of Broadway have matured, and Halifax has long overdue, but finally matured enough to give itself including its vibrant LGBTQIA* community the first of hopefully many delightful evenings.
The quality of the performance was remarkable and especially so given the group was only formed five months ago. Kudos to its organizers, to Bryan Crocker, accompanyist Heather Fraser, and most of all to the men of the chorus.
The quality and poise of the chorus and many featured soloists was far beyond an inaugural performance. The talented and fun "Women Next Door" upped the ante with their outstanding and delightful a capella additions.
With The enjoyment on the faces of the chorus along with the numerous packed house standing ovations and the endless encore demanding applause, everyone left thinking even with its long time coming, this will be the start of something big.
---
Tickets to the June 15 concert at St Andrews United will be available at the door starting at 7:00pm