Halifax Fringe 2019 Q Picks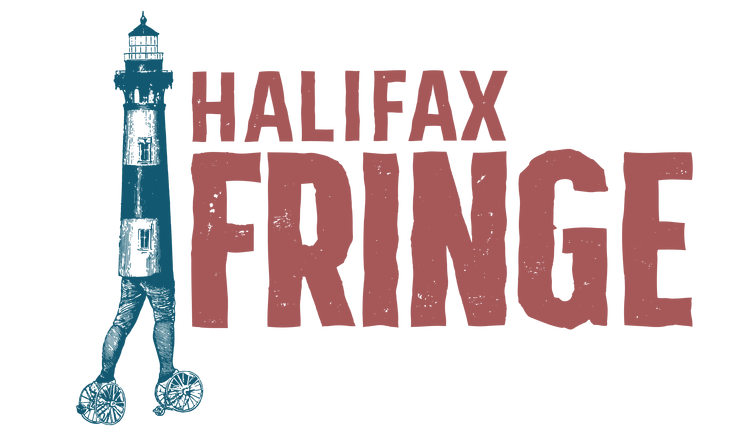 Halifax • 2019-08-29
All of the Fringe presentations are pretty queer, but here's a collection of the queerest of 'em!  For particulars on the shows, visit halifaxfringe.ca
Broadway Boyz is a Musical Revue with an original book, music, and lyrics by Forbes MacQuarrie, Patrick Maubert, and Garry Williams. The Musical tells the story of three gay boys who dream of Broadway, only to awaken to a darker, harsher reality. These artists explore their love for Musical Theatre, their queerness, their struggles in an unkind industry, to celebrate the identities they have come to own through rejection, hardship, and simply being fabulous. The Chronicle Herald listed this piece as a must-see.
Crypthand: What does it mean to live a life in code? Crypthand delves into 19th century diarist Anne Lister's boarding school days where she developed a secret code to record her relationship with her first love, Eliza. Crypthand is greek myths, making out, the challenges of going against the norm and bringing gay history in the 21st century.
Counting to a Hundred is a story told in 100 small parts. Part queer history, part personal story, part celebration. Join the room to experience what emerges when a hundred little things come together. 1…2…3…
FLOURISH: Seeds & Needs ventures into honest expression of my non-binaryness, staring hard into the face of menstruation, physical pain and navigating the burning desire to plant seeds. This dance show is romantic, lively, absurd and in pursuit of deeply human sensations. I am making work focused on the interconnected web of individual experience, in response to the collective life we are sharing. I will be singing, giving gifts, and making shapes with clay.
Note: Nudity
Late Company: A year after the suicide of their teenage son, Debora and Michael have dinner with their son's bully and his parents. Accusations are flying as each character confronts their perceived part in the tragedy, while facing questions that no one is prepared to answer. Late Company exposes the layers of parental and political hypocrisy at a suburban dinner party where grief is the loudest guest. 
Described by Torontoist as a "searing, unforgettable drama" 
Monster by Daniel MacIvor: "and the movie begins with the beginning of time" –
MacIvor's one man show grapples with the great mysteries: do monsters exist, what's in it for me, is that nightmare about my dad, and why, why, why!? It lives in the chaos before the dawn and confronts the ways we embrace or avoid the dark. The Chronicle Herald listed this piece as a must-see.
My Dead Dad by Jane Kansas: That time Kansas stormed into the Halifax Fringe with that sold-out trolley of tragedy My Funeral: the dry run…was that five years ago, or only four? Whatever! It's taken her long enough to get her nerve back up. She is telling more stories, and you get to laugh at her charming and not so charming childhood humiliations and confusions. Bison, and whale testicles will be mentioned. Alone and without a net: a whole new carnival!
Queens of the Glamazon: It's time to add little sequins and feathers to your fringe festival experience! Get ready for a most glamorous show at Halifax Fringe as Atlantic Canada's Legendary Drag Troupe the Queens of the Glamazon hit the stage. Rouge Fatale, Eureka Love and Farrah Moanz have filled the evening with fierce, fabulous fun. Come join the queens along with a different extra special guests for each performance and release your inner diva!!
Safe: Julie, a member of the elite Team 325 tasked with executing "emotion" criminals not only has emotions but she is in a secret relationship with the daughter of an elder, Lara, whom she has been tasked to train. Things come to head when their secret is discovered. They have to make a decision that will change their lives forever.
The Story of Claude the Cloud and Luc the Lake is a love story inspired by nature, and brought to life with puppetry and music. Claude the Cloud and Luc the Lake meet one day and start to realise that they love each other, but the jealous North Wind is determined to keep them apart. Will Claude and Luc ever find a way to be together?
Tourist is a one person performance piece produced by Probably Theatre Collective, written and performed by Lou Campbell. The piece is a multidisciplinary exploration of identity through the lens of modern dating apps, asking the question "what if you could date yourself?" Pulling in elements of sketch comedy, video installation, theatre and performance art Lou moves through six different increasingly absurd character vignettes to explore different facets of themselves.
Walking While Black in Moscow: Les has taken a trip to Russia. He doesn't read or speak the language. Plus he is black. And when he gets to Russia he comes in contact with people who have never seen a black person before. And their reactions are hilarious. How will Les navigate this?
Women's Issue by Katie Clarke: Women's Issues is a dark comedy about four different folks in group therapy with an overconfident, underqualified therapist-in-training. Their conflicting narratives about socio-political topics begin to overlap as they each experience unique traumas in an increasingly polarized political climate. Sometimes, the voices we need to hear most are those we don't agree with.
Content warning: Women's Issues makes reference to rape, domestic abuse, and abortion. It contains themes of homophobia, transphobia, and racism.
... and there are a couple other events you may be interested in:
Sing Along Show Tunez: Come and belt your favourite show tunes with Garry Williams!  A great way to celebrate with your newfound Fringe friends by raising a glass, your voice and the roof! Sat. Aug 31st, 11:00pm
Meet The Board Night: Everyone's invited - if you sit on, have sat on, want to sit on the board of a theatre company or arts organization or just wan t-to meet the folks behind the Fringe, you're invited!  We'll have drinks, snacks, door prizes and great conversation!   Neptune, Sept 3 at 6pm