Post-Pandemic Places To Go: Key West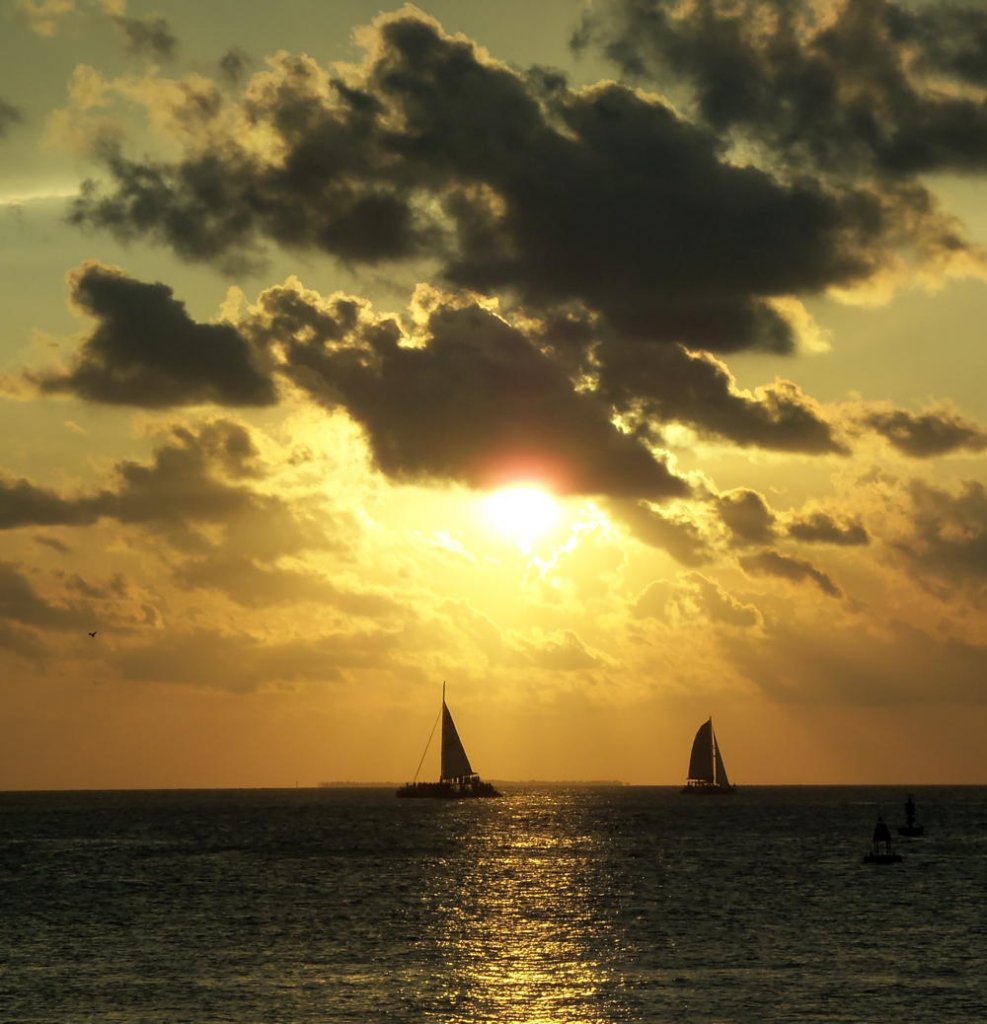 Post-pandemic places to go: Key West is perfectly off the beaten Florida path • 2020-11-28
Text & photos by Bruce Bishop
At press time, flights from Canada to the US are allowed but the federal government is recommending there be no non-essential travel to our friends down south. When you're ready, though, one tantalizing destination that is almost a must-visit for the LGBTQ traveller is Key West, Florida.
Vacationing at the tip of the United States on this little island affords the most spectacular sunsets. They're so strikingly beautiful that people sit on the beach nightly and applaud the celestial handiwork in the multihued western sky.
The city of Key West also attracts visitors who might describe themselves as more than a little individualistic, which is an apt description of the destination itself. On this island, you'll find all manner of wanderers and mavericks, hungry for a party, a quick buck or new experiences. LGBT people are more than welcome, since so many of our compatriots live and play there fulltime.
On my visit a few years ago, I surprised myself by engaging the services of a Hindu palm reader in a kiosk on touristy Duval Street, after he appeared annoyed that I had disturbed his text-messaging. But his reading was eerily accurate, and I felt that Key West's odd synergy had begun to take effect on me.
Maybe Ernest Hemingway felt things came together for him in 1928 when he purportedly wrote A Farewell to Arms while living above an auto dealership in Old Key West, and three years later became the proud owner of a beautiful home on Whitehead Street with his wife at the time, Pauline.
The island doesn't feel as if it is part of the United States. This may be due to an influx of Cubans and Bahamanians, and even the British, over the past few centuries. For the country-hopping Hemingway, before his divorce in 1939, he wrote or finished work on Death in the Afternoon, For Whom the Bell Tolls and The Snows of Kilimanjaro while living on Key West. Indeed, today when one tours the Ernest Hemingway House, one is reminded of how noteworthy the home and grounds would have been during the Depression.
It was one of the first homes to have indoor plumbing on Key West and the grounds also contain the first in-ground swimming pool on the island. Even the tall brick walls surrounding the property have that Hemingway touch: he ordered them built in 1935 when the local visitor office included his home in a promotional brochure.
Today, one can't help notice the multi-toed cats roaming about the estate (as well as a host of gravestones depicting the names of the departed felines), which are said to be descendants from Hemingway's own cats.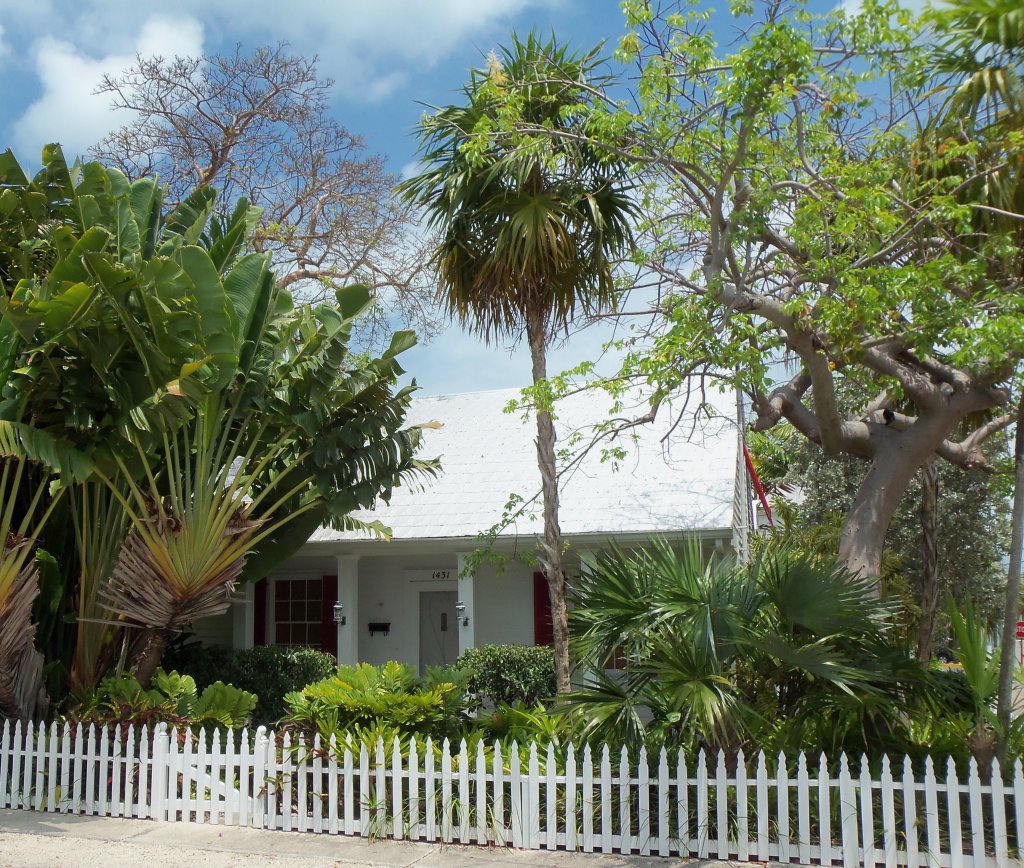 Across the city in New Town, someone who would become equally famous in literary circles, gay playwright Tennessee Williams, bought a home on quiet, tree-shaded Duncan Street in 1949. Although he had been a regular visitor to the island since 1941, the purchase of this almost innocuous bungalow would become his home until he died in a choking accident in 1983.
Williams was apparently one of the first local celebrities to publicly witness the evening sunsets on the beach with his friend Rex, martinis in hand. It is said he wrote an initial draft of A Streetcar Named Desire in 1947 at the La Concha Hotel, which has been around since 1926. It's now iconic -- and a popular Crowne Plaza branded property.
Unfortunately, Williams' home is not open for viewing, as it is now privately owned. To get a feel for the Key West of Tennessee Williams' prime writing years, see the film version of his play The Rose Tattoo, which was filmed on the island in 1954-55.
While Key West seems to offer synergetic experiences for those lucky to enjoy the sights and sounds of this tropical isle, apparently the uber-masculine Hemingway and the dramatic and often depressed Williams did not socialize on their common adopted ground. Instead, legend has it that they only met each other once, at one of Hemingway's other haunts – in Cuba.
For up-to-date information for visitors to the Florida Keys and Key West, go to https://fla-keys.com/ .
---
Bruce Bishop (he/him/his) is a Halifax-based freelance writer who has had articles and photographs published in print and online in Canada, the USA, the UK and Australia since 1994. His focus had been and continues to be the international travel industry, and in Wayves we'll initially read some of his insights on gay-friendly places he's visited around the world. Future stories will include profiles of interesting people in our community, but always with a global outlook.