One Day Art & Poetry: "dancing in the undertow"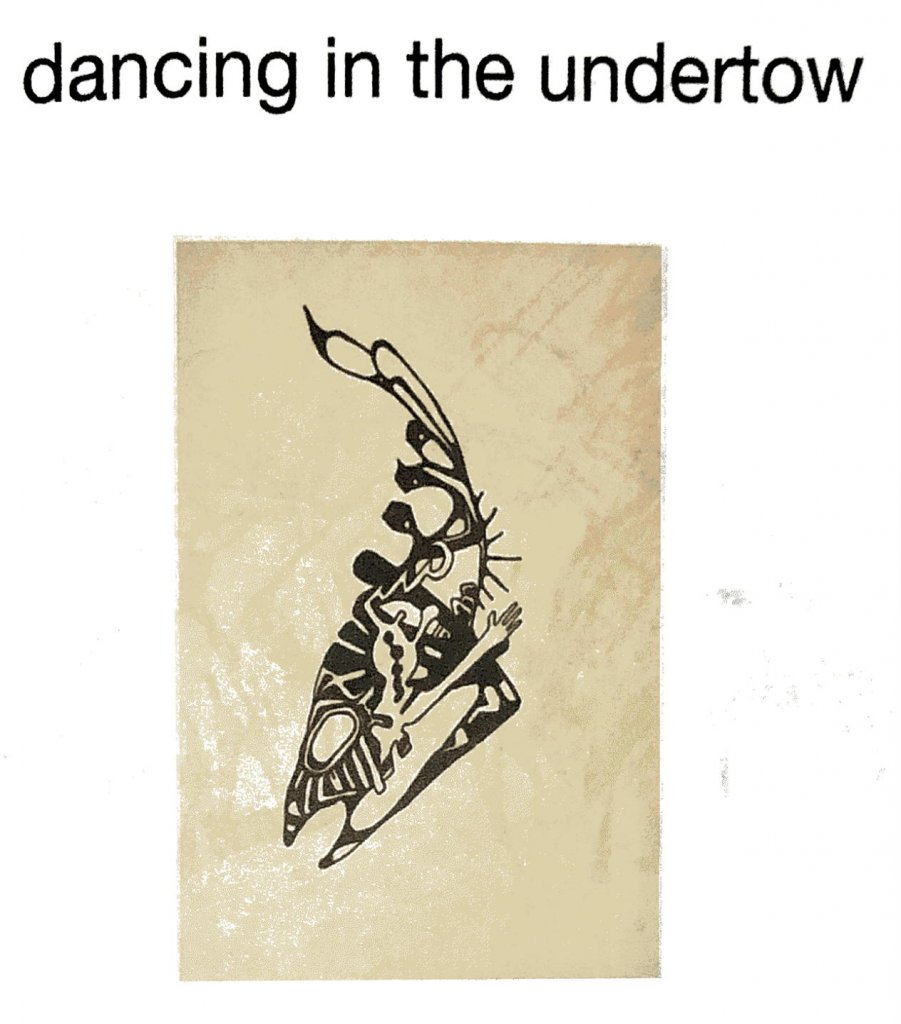 Halifax • 2020-12-01 • Wayves Staff
Wikipedia defines a zine as: "a small-circulation self-published work of original or appropriated texts and images, usually reproduced via a copy machine." On November 20 & 21, the Halifax zine library, known as Anchor Archive, held their annual 24 Hour Zine Challenge which encourages anyone to make a zine about anything, in a day.
Author Tony Brathwaite and artist David McConkey collaborated to produce dancing in the undertow during the event. 
W: Could you introduce yourselves?
Tony: I was born in Ontario and spent most of my life moving around the province. I moved to St John's in 2005 and have been exploring and living here since.
David: I'm also from Ontario, am a distance runner and am involved with family, community and the environment as well as the artwork.
We met through running, specifically International Frontrunners which is an affiliation of LGBTQ+ running and walking clubs. In addition to being Canadian representatives for the group, we have also participated in Frontrunner runs across Canada as well as international GLBTQ+events. We've been involved in supporting queer youth through Supporting Our Youth, Camp Eclipse and a Youth OutReach for the Calgary OutGames.
W: How long have you been gathering words and ideas and images for this work?
Tony: I've been playing with words with different degrees of intensity for years. Dave has been doing artwork for years as well. The idea of a collaboration trickled out over 2016.
W: What inspired you to make a Zine?
Since a book project in 2017 we have been thinking about something further. The Zine workshop notice in Wayves gave us the push we needed.
W: What was it like to participate in the Anchor Archive 24 Hour Zine Challenge?
It was a fun experience. The organizers were open and welcoming of virtual participation.
W: Most zines are solo projects; can you describe your collaborative process for this 24-hour project?
We have developed a rapport that works well for us as a duo. Tony's poems inspiring my artwork; my art work inspiring Tony's poems. The art and poems have more strength together.
The approach worked well for the previous work entitled "an other being." As a zine in a short time frame, we did not engage an editorial team, graphic designer, or printer. A printer and paper in the household did the job.
Together we selected pieces that seemed the best fit in terms of theme and flow to provide the reader with a journey. When it came to zine layout, Tony deserves credit for his patience with a stress reducing run thrown in for good measure. As with life in general, we enjoy doing things with a collaborative approach and it truly seems to enhance the outcome.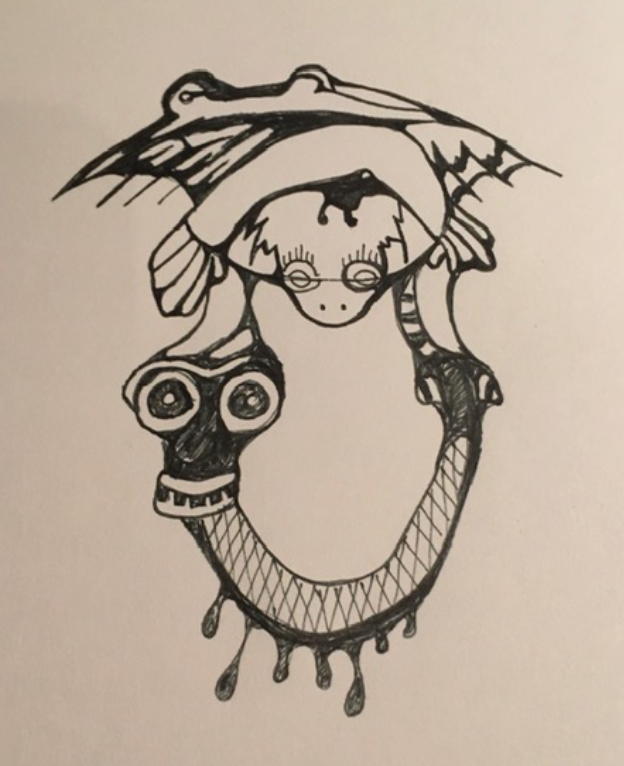 W: How have you been distributing your other work, "an other being" ?
"an other being" is not available online although we did make it available through Amazon for a short time. The book signing/poetry reading tours have been a main source for sales.
We sincerely hope to do a book signing/poetry reading tour in Nova Scotia at some point post COVID challenges.
To read dancing in the undertow, 20 pages, 9 poems, 11 drawings:
If you'd like David and Tony to send you a physical copy, arrange to send them postage and handling by email at sunshyneontherock@hotmail.ca or slowrunner1@hotmail.com.