Halifax Pride February Update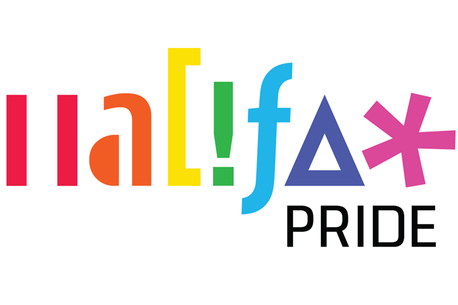 2021-02-24 • Halifax • Wayves Staff
About twenty people, a combination of Halifax Pride staff, volunteer team members, and interested parties attended the February meeting, hosted on Zoom on the evening of the 23rd.
Host Frances Dadin-Alli (she/her) did the Land Acknowledgement, Safer Space, African Heritage Month statements; notes were taken by Pride secretary Oriol, and an ASL interpreter appeared in one panel.
"Having everyone up to date provides the best festival for everyone," said Adam Reid, Pride's long standing Executive Director as he listed the plans as they stand at the end of February.
Adam reminded attendees that Pride is a platform for the community, and is an 11-day festival this year from July 15 to 25. As before, it will be a combination of events organized by Pride staff, and ones that are submitted by various community organizations.
Pride updates
The new Immigrant Committee just closed a survey about the needs of the queer immigrant community in Halifax. They're reviewing the results and will report at a future date.
There's a Call for Expression of Interest for consultant roles - short term contracts - logistics planning. Check the website for the list; some of them are Accessibility, Events, Volunteer, etc etc.
There are two seats available on the Board including Treasurer. We prioritize trans/nonbinary/qtbipoc; if you're interested, get in touch.
Here's what's planned so far
Preliminary plans are for both in-person and online events, virtual and socially distanced.
This weekend: "So Fetch: Halifax Pride Dog Walk" around Point Pleasant Park. Details are on the Pride Facebook page and in the big Halifax events board.
New this year: the committee hopes to program on-site, small scale entertainment events, scaled to what's allowed: comedy, live music, etc, which also gets live streamed.
As with previous years: outdoor off-site events, a march, a vigil. Online events: meditation, noon hour panels
Upcoming Deadlines
The Community Event Funding Program will open on Friday, March 5th. Must happen during the festival, within HRM, and for the Q community, and nonprofit. The amounts are $250 - $1000.
There will be a physical Pride Guide as well as the on-line one. Submissions to it will open at the end of March.
There will be the usual call for performers and speakers (e.g. for the speakers panels.) That call will go out mid-March.
The meeting ended well before the half hour mark.