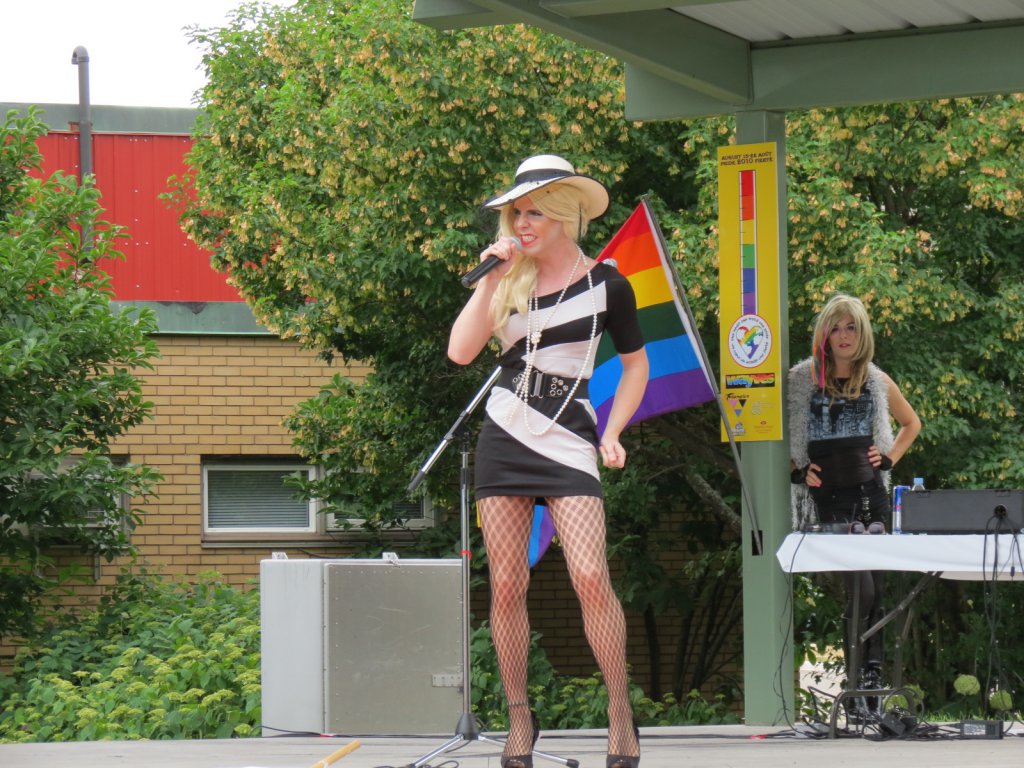 River of Pride held the 13th annual Pride week celebration in Moncton last weekend. Despite the fact that most of the board of directors resigned shortly before the weeks events took place, it was a HUGE success. From a sold out pride dinner at Petit Cavalier, to hundreds of people partying it up at Triangles Night Club for the Pride dance, The remaining executive and the newly elected interim board did an amazing job putting events together and keeping everything running smoothly. The atmosphere was great, people of all ages came out to show there support and take part in the activities throughout the week. Sebastien Bezeau, the River of Pride committee's interim media co-ordinator, stated in an interview with Times and Transcript, the parade yesterday, and the whole week of River of Pride events, went extremely well, with the greatest number of registered delegations ever.," This means that we need to continue what we're doing; that there's obviously some good work that's being done and we're progressing on the issue."
Corey Richard Hunter, also known as Miss Roxi Dior reflected back on the week by stating"It was a pleasure to be involved with Moncton Pride for the first time this year. All week we were amazed by the number of people supporting and attending these events. It was such a great feeling! The community really pulled together to provide entertaining and attractive events that brought in the crowds"Corey, who hosts Karaoke at Triangles , also performed at the celebration along with Trixy Slamback, Marc Eden from Sackville NB and Miss Alexis Styles Davenport from Prince Edward Island. "A shout out to all the other performers and the whole community for their support in making it a great day"
Stella Fougere and Evie Lane of Triangles Night Club stated that they cannot say enough to River of Pride for the great job they did " Wayne Richard, Jon Chaisson and the crew should be very proud of the work they did, every event that they put on was a success. They worked extremely hard along with their volunteers and we are particularly grateful for all the help organizing and decorating for the events held at Triangles. A huge thank you to everyone involved in the festivities, including the participants and all of our patrons.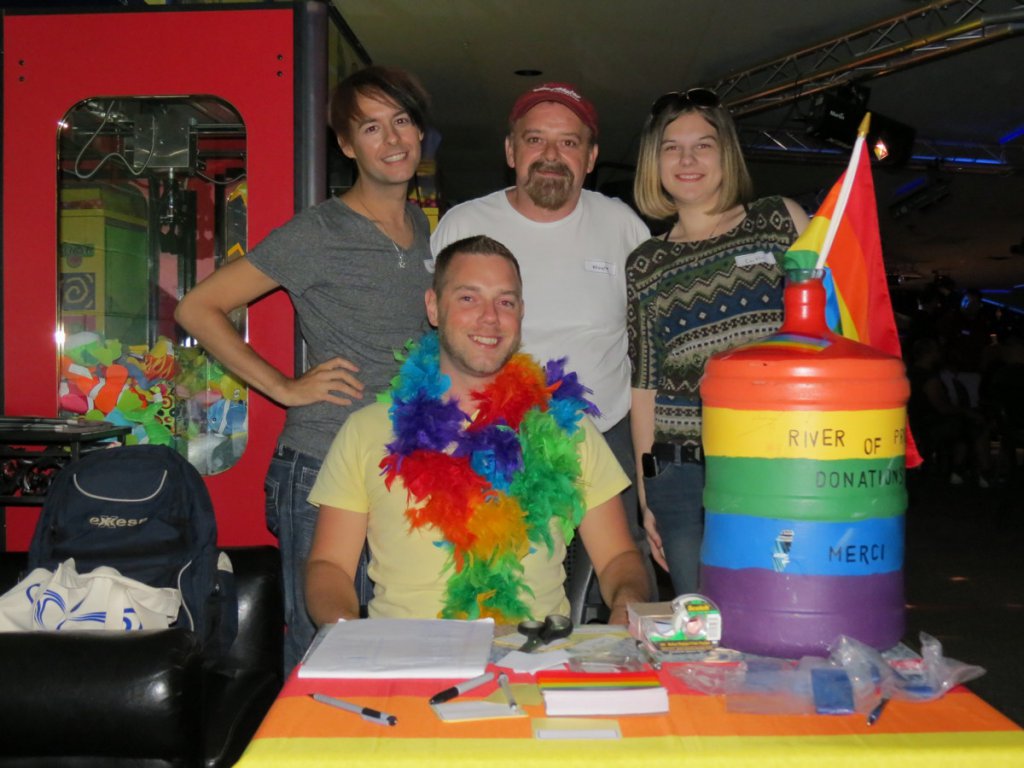 I personally would like to thank everyone for coming out and taking part in all the events, The River of Pride Committee, past and present, it was nice to see faces of committee members spanning the last 13 years helping out and showing support. Eldon Hay, you never cease to amaze me, thanks for coming out. And thank you all for letting me represent the LGBT Community of Greater Moncton through the pages of Wayves! Ive been saying this for many years, Acceptance equals progress, as long as we keep reaching out and moving forward, only amazing things will come!
So what is the plan for next year? River of Pride will shortly be announcing the date for the Annual general meeting, a look back at this years events and to elect the new board of directors.