Trans Rights Being Fast Tracked In NS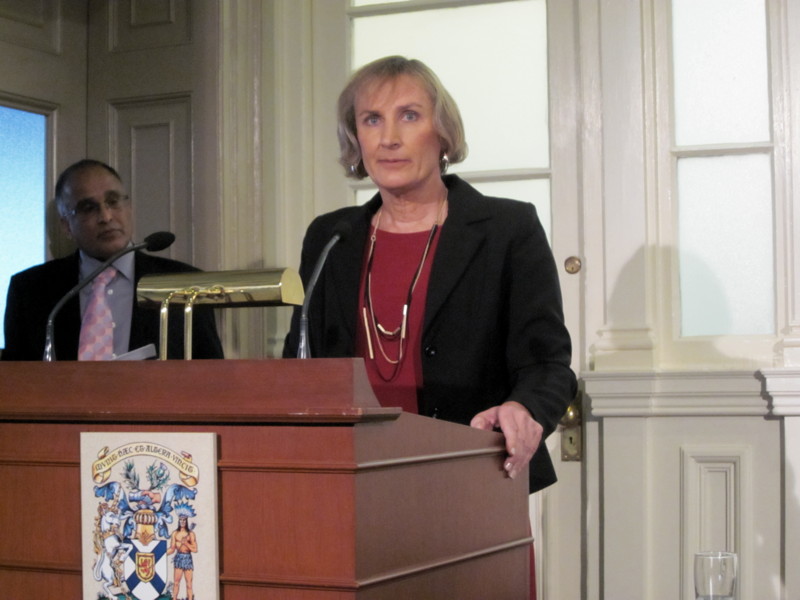 Transgender Nova Scotians' right to equality and fairness will be made clear with proposed amendments to the provincial Human Rights Act. The amendments, tabled on Nov. 20 - Trans Day Of Remembrance - by Justice Minister Ross Landry, will add "gender identity" and "gender expression" as protected grounds in the Nova Scotia Human Rights Act. The bill is being fast-tracked by the provincial government, with it heading to Law Amendments Committee for just one day of public hearings two days after being introduced . 
"For too long, transgender Nova Scotians have faced discrimination, threats, insults and physical violence. This is not acceptable, and we will not tolerate it," Mr. Landry said at the Legislature press conference. "Making this change is the right thing to do.  Transgender Nova Scotians deserve the same legal protection that the rest of us take for granted." 
Under the proposed law amendment, Nova Scotians denied an apartment or job because they are transgender will be able to file a human rights complaint on that basis. Before now they could have filed a complaint based on sex or disability as a matter of interpretation, but that interpretation isn't carved in stone and could change. As well, without explicit coverage, some transgender people were not even aware that they could file a complaint. To have protection explicitly covered clears up that uncertainty, and also sends out an educational message to each of the transgendered community, and to the public at large, that transgendered persons are valued as equals under the law.
"We know that trans people face harassment and discrimination, and also that fear of such discrimination holds people back from leading full and healthy lives," said Kevin Kindred, chair of the Nova Scotia Rainbow Action Project which has been lobbying for the proposed changes for some time. "Affirming that trans discrimination is illegal will go a long way to alleviating that fear." 
NSRAP Treasurer and transgender woman Kate Shewan said people's attitudes toward transgender Nova Scotians are improving, and that the amendments will help. "Transgender people are often worried that a gender transition could lead to rejection by friends or family, or the loss of their job," said Shewan. "My hope is that this will lead to changes in public attitudes and greater acceptance in society." "For a long time we've felt very marginalized and now this makes us feel that we're part of the whole community." 
To date, only Ontario, Manitoba and the Northwest Territories have specific references to gender identity in their human rights legislation. Presently an NDP opposition bill to add gender identity and gender expression as prohibited grounds of discrimination in the Canadian Human Rights Act has passed second reading. Federal human rights law prohibits discrimination in areas of federal jurisdiction (this includes the federal government itself and all federally regulated businesses and industries) and provincial human rights law pertains to areas of provincial jurisdiction (just about everything else).