Atlantic Canada's MPs Vote (16 to 10) For Transgender Rights!
Posted by Wayves volunteer Hugo Dann, March 21, 2013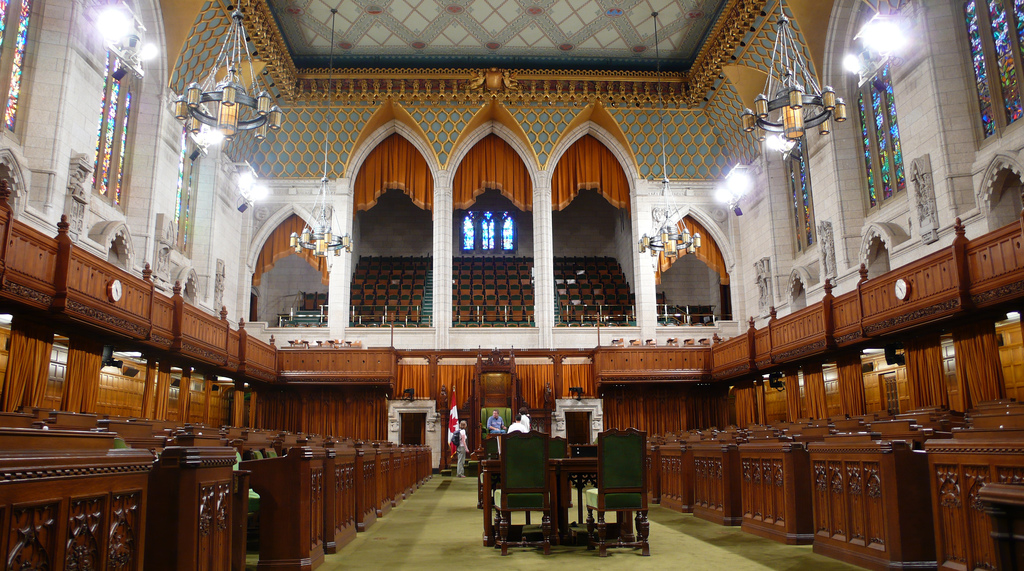 The House of Commons votes by a narrow margin (12 votes) in favor of gender identity Bill C-279.
Wayves is pleased to report that MPs from all four Atlantic provinces voted across party lines in favour of Bill C-279, adding Gender Identity protections to Canada's Human Rights Act and Criminal Code. The Bill now goes to The Senate for ratification. The text below is drawn from Hansard.
Pursuant to Standing Order 98(4), Mr. Garrison (Esquimalt—Juan de Fuca), seconded by Mr. Stewart (Burnaby—Douglas), moved, — That the Bill be now read a third time and do pass.
Conformément à l'article 98(4) du Règlement, M. Garrison (Esquimalt—Juan de Fuca), appuyé par M. Stewart (Burnaby—Douglas), propose, — Que le projet de loi soit maintenant lu une troisième fois et adopté.
The question was put on the motion and it was agreed to on the following division:
La motion, mise aux voix, est agréée par le vote suivant :
YEAS (For) -- POUR: 149; Atlantic MPs: 16
Newfoundland and Labrador
Hon. Gerry Byrne (Lib) Humber-St. Barbe-Baie
Verte Ryan Cleary (NDP), St. John's South-Mount Pearl
Jack Harris (NDP) St. John's East
Judy Foote (Lib) Random-Burin-St.George's
Scott Simms (Lib) Bonavista—Gander—Grand Falls—Windsor
New Brunswick
Hon. Dominic LeBlanc (Lib) Beauséjour
Nova Scotia 
Hon. Scott Brison (Lib.) Kings-Hants
Robert Chisholm (NDP) Dartmouth-Cole Harbour
Rodger Cuzner (Lib) Cape Breton-Canso
Hon. Mark Eyking (Lib) Sydney-Victoria
Gerald Keddy (Con) South Shore—St. Margaret's
Megan Leslie (NDP) Halifax
Hon. Geoff Regan (Lib) Halifax West 
Halifax West Peter Stoffer (NDP) Sackville-Eastern Shore
Prince Edward Island
Sean Casey (Lib), Charllottetown
Hon. Wayne Easter (Lib) Malpeque
NAYS (Against) -- CONTRE: 137/Atlantic MPs: 10
Newfoundland and Labrador
(Ed's Note: No MPs from Newfoundland and Labrador voted against C-279!)
New Brunswick
Mike Allen (Con) Tobique—Mactaquac
Hon. Keith Ashfield (Con) Fredericton
Robert Goguen (Con) Moncton-Riverview-Dieppe
Rob Moore (Con) Fundy Royal
Tilly O'Neill Gordon (Con) Miramichi
Rodney Weston (Con) Saint John
John Williamson (Con) New Brunswick South East
Nova Scotia
Scott Armstrong (Con) Cumberland-Colchester-Musqadoboit Valley
Hon. Peter Gordon MacKay (Con) Central Nova
Prince Edward Island
Hon. Gail Shea (Con) Egmont
Accordingly, the Bill was read the third time and passed.
En conséquence, le projet de loi est lu une troisième fois et adopté.
Editor's Note: Six Atlantic Ridings were not represented in the final vote. Whether this was due to absence or deliberate abstention is not recorded in Hansard.