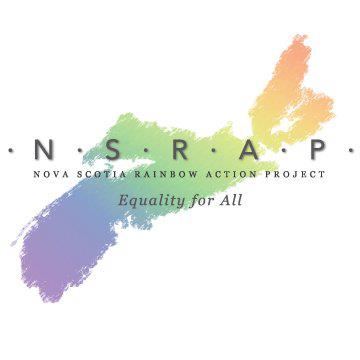 NSRAP has been working since 1995 across Nova Scotia as a voice for the Lesbian, Gay, Bisexual, Transgender and Queer Community (Rainbow Community). Part of our role is advocating for Nova Scotians' access to equitable and ethical health care; which includes the promotion of non-discriminatory and evidence-based blood collection and delivery services. On June 12th, as chair of NSRAP's Health Committee, I attended a second consultation session with the Canadian Blood Services (CBS) regarding the current lifetime deferral on blood donation for men who have sex with men (MSM). Participation in these meetings came after an NSRAP presentation to a CBS board meeting in Halifax last year. Our initial meeting only involved LGBTQ groups and representatives from across the country but it soon became clear that a joint meeting of all interested parties was necessary to resolve differences in opinion that have worked to slow progress in the past. More after the Jump!
Recently, the CBS board of directors passed a resolution mandating a change in the deferral period to no more than 10 years to no less than 5 years. This will effectively do little for our community in terms of improving our ability to give blood, however it is a step away from the current discriminatory and scientifically refuted policy of a lifetime ban. On behalf of NSRAP, at this meeting I advocated for a goal of a genderless, behavioral based screening tool to identify high-risk donations. Such a screening tool would look directly at high risk behavior, instead of discriminating against groups of people for generalities in HIV risk. This would preserve the safety of the Canada's blood supply and allow many more Canadians to donate blood. I also agreed to support an intermediate stepwise approach with defined times for study and revaluation towards the aforementioned end.
At the most recent consultations session, members of the pride community from across Canada met with patient groups directly affected by policy change. After a long day of informative, open, and heartfelt discussion a majority of those present agreed to support the five year deferral proposed by the CBS with a firm goal of a genderless behavioral screening tool to be developed in the future. Although not ideal, this compromise amounts to significant progress in the frustratingly slow process of change in the cautious world of health policy! We eagerly await the board's decision and possible Health Canada approval that will be influenced by reports produced by our consultations. I hope you will continue to support this worthy cause affecting LGBT Nova Scotians, and I challenge you to get involved in this or other fields of health inequalities affecting our vibrant, diverse and downright fabulous community! This can range from volunteering for the many groups advocating for this change (NSRAP's Health committee, the Aids Coalition of Nova Scotia, the Canadian Federation of Students) and even writing strongly worded letters to local MPs and the Federal Minister of Health!
Lucas Thorne-Humphrey is an NSRAP board member and Health Committee Chair. To find out more about NSRAP, visit nsrap.ca, facebook.com/nsrap or twitter.com/nsrap.