Although their sleek look and polished sound breaks the rhythm of Halifax's DIY music scene, Pillow Fite remains committed to their community in the Maritimes.  They rang out Wolfville's first official pride celebration at a concert hosted by T. Thomason.
"It was really special," said Art Ross (they/them) in an interview with Wayves Magazine. "As big as we are possibly becoming, I always want to make sure that we do those shows, …  I want people in a small town to know that 'yes, we should be having pride, we should be celebrating queer joy.'"
The previous year, the duo performed at Halifax's pride celebrations. Ross and musical partner Aaron Green (he/him) embrace the close relationship their music has with queerness.
"When we say queer band it's kind of like queer theory, it's just queering people's perception of what music even is and what genres are," said Ross.
What connects different Pillow Fite songs is authenticity and the desire to create sounds that do not depend on genre lines. They are planning to release a new song called Ativan in the fall. Green described it as "short, catchy, pop-rock" that "almost figures into pop-punk territory."
Ross said listeners can expect raw lyrics about the power dynamics in a polyamorous relationship. They said "it's going to be really messed up, it's going to be great."
The upcoming release contrasts heavily with their last single, Overpass (link, right).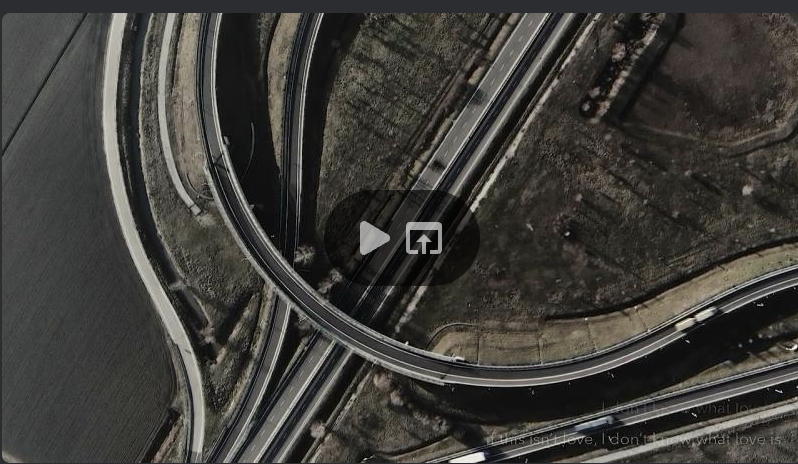 "The song before that was like a five minute poem, with a bunch of synths," said Green.
While not bound to genre, Pillow Fite's discography has significant connecting threads.
"I would never make a song that I wasn't completely vulnerable about," said Ross. "Some people say it's brave but I think it's so real, I don't know how to write without having my heart stabbed on a table."
The duo's creative voices work together in crafting their sound. Green takes on the role of producer and makes the musical arrangements. Ross brings the lyrics, and both musicians offer each other feedback.
"Aaron and I, our personalities are always, always present, the dualism, the black and white, we're completely different people as well, but we somehow, in every song and everything that we do, bring both personalities together," said Ross thoughtfully.
As a producer, Green challenges himself not to rely too much on the guitar sounds he knows so well. He strives to showcase Ross' voice and romantic songwriting style. He began his practice in production during the pandemic, coinciding with the formation of Pillow Fite.
Ross started writing songs when they were 15. They described their beginnings in songwriting as "some sad gay songs that no one ever heard." They only became serious about a music career when they started working with Green. 
"I feel like all of the art that I've created has been with him, or furthered by him, which has been nice."  
Pillow Fite took off quickly after their debut performance at Hopyard in October 2020. In almost three years as a band, they have performed abroad multiple times. Their latest overseas performances were part of a European tour with Braden Lam in May and June.
On this tour they played in England, where Ross spent part of their formative years. Their sister and her girlfriend came to see Pillow Fite perform.
Additionally, they toured in Fredericton last August and played The Tipsy Muse Cafe.
"We are essentially genreless in a lot of ways, we also play with gender all the time, so we're genderless in a lot of ways, and we also don't necessarily follow the binary of a lot of music stepping stones," said Ross.
I was like okay, everything is set up for me to not only become the person that I wanna be, but I'm able right now to make it
Two months before Pillow Fite's first show, Ross changed their first name to Art.
"I was like okay, everything is set up for me to not only become the person that I wanna be, but I'm able right now to make it - I can sculpt it perfectly," said Ross. " I know that I'm very privileged in being out but I think that it's very very important, especially for like the trans and queer kids."
Both musicians' appreciation for their art is inextricably intertwined with a commitment to underrepresented groups in the industry.
Ross earnestly states, "I don't even see myself necessarily as an advocate, I see myself as just someone who's doing their thing and wanting my community to come with me."
Both musicians hope to inspire and open doors for a new generation of musicians who have been marginalised in the past.
We are essentially genreless in a lot of ways, we also play with gender all the time, so we're genderless in a lot of ways, and we also don't necessarily follow the binary of a lot of music
"There are trans kids coming out to shows and looking at Art running the stage and the way they have that natural charisma, where as soon as they're on stage eyes are on them," said Green.    
"It's awesome to think that maybe that fourteen year old kid is gonna go home and get a guitar or a piano or start fucking around on their MacBook and making stuff because they know that they can go up and do that, they're not just looking at the same fucking rotation of people on stage."
Just as much as audiences need representation from musicians, the demographics of audiences can be important for artists to feel at ease. 
"I love trans people to be at my shows, because I can actively look trans instead of having to look cis for other people's approval, you know? … I'm not in the business of camouflaging, but I am in the business of selling music, so there's some shows that I do where I'm like, 'I would prefer to look like a cis woman, for safety,' and like, that's really fucked up." 
Ross talked about experiencing misogyny at the intersection where they are perceived as a woman while being non-binary.  
"If I'm a woman, I'm either fetishized or I'm not taken seriously, as a non-binary person nobody even thinks it's real, and then with either of those identities in music, you are put to such a higher calibre, you are expected to be perfect." 
They recounted unwanted physical interactions with men, asking, "Why can't you just listen to my music instead of completely sexualizing me?" 
Green, too, was aware of this issue, having spent years as a hired guitarist in Haligonian rock bands. He decided to move away from such environments, stating "I don't want to play in a fuckin' dude rock band ever again."
Green grew up in the town of Sussex, N.B. He didn't fit into "the tough guy vibe" that surrounded him, and pursued his guitar practice.
"I've always been kind of a soft boy, even though I'm a dude with a beard," Green said with a laugh.
He held a cup of coffee while talking about his experiences in his hometown. His nails were unpainted, which he explained was only because he was awaiting a manicure appointment the following week.
"I was put into sports and all these things that I didn't quite belong in, but then it was always like 'Well, what? You just wanna hang out and play your guitar and listen to stuff all the time and do these things?'" 
He ended up studying guitar at St. Francis Xavier University.  
"I'm a classic rock guy, I love all that, … but it just didn't seem relevant anymore...I'd much rather play in something that's interesting and maybe the queerness wasn't at the forefront of my mind, but most of the music I'm listening to is made by 23 year old queer people." 
Music has been an essential part of Green's life, and he expressed his disappointment at how many people are deprived of the chance to create and share music. 
"I think we have missed a lot of good music over the past history of popular music because … some people just were not visible at all."
Pillow Fite's home page including some samples, is at https://pillowfite.ca/ .