On April 5th, Susanne Litke was working from home when she heard a knock on her door to find the Pride flag she had hanging on her front porch in shreds. Through her neighbour, Litke learned that a group of four boys between 10 and 12 years old, approached her front porch and began cutting up the flag. "It was against my personhood," Litke told CTV Atlantic. "It felt like a deep hit."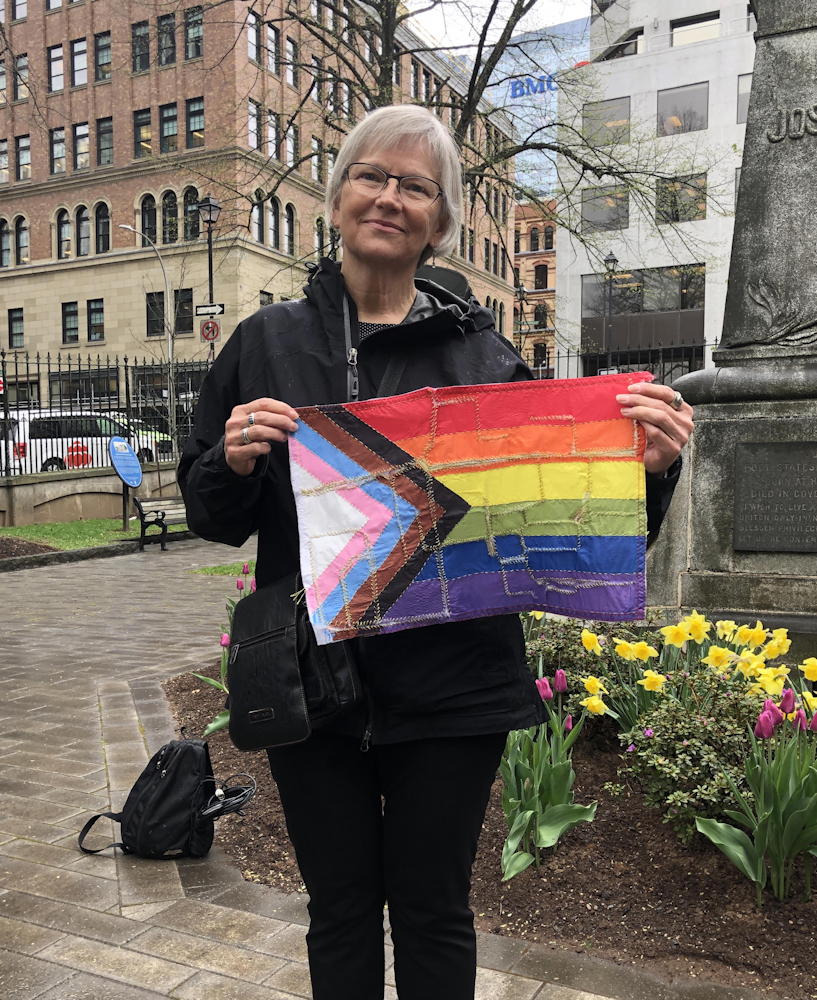 Litke says: "Thanks to local Queer artist Daisy Graham for reaching out to support! We mend beautifully, don't we 2SLGBTQIA+ folk?"
Litke is a queer lawyer and advocate who frequently works to support the queer and trans community through the organization The Nova Scotia Rainbow Project.
On May 17, Suzanne was at the International Day Against Homophobia, Transphobia and Biphobia in Halifax flag raising with her flag -- mended with gold like a kintsugi bowl.