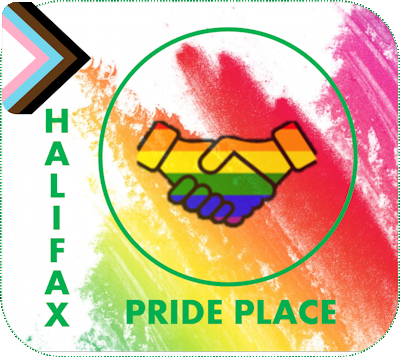 St. Andrew's United Church sits in a storm-coloured abode, just by the intersection of Coburg Road and Robie Street in downtown Halifax. The building has an Old-World flair, with a speckled stone exterior and big arched windows that clearly derive from famous churches- / tourist-sites — the kind that grace nearly every major city across the pond.  Unique among churches, however, is St. Andrew's' budding relationship with the local queer community. The specifics of its manifestation, however, are subject to the needs of the community; this fall, they want to hear from you.
On October 24th, 2023, the church will host a roundtable to discuss the needs of Nova Scotia's queer community — needs they'll meet with the assistance of a grant from the United Church of Canada Foundation.  The forum is intended to be an exchange of ideas, with the goal of identifying community needs and maximizing support. As St. Andrew's is undergoing renovations, the church grounds have potential to house a queer-centred community space — an idea that 2SLGBTQIA+ activist Shaun Fryday referred to as "Pride Place."
Registration is open to representatives from queer-focused organizations across Nova Scotia, as well as a percentage of other interested community members to participate (more on that later). Registration is free for all, and includes a free meal served during the meeting.
Currently, the group is collecting contact information for anyone interested. If you'd like to be contacted when registration is open OR be informed about the progress of the project, fill out the form linked at the bottom of the article.
Before launching into the details of the project, we had to address an elephant in the room.  With a tradition of supporting predatory practices like conversion therapy, many Christian groups have alienated queer people.  If you follow the news (or refresh your Twitter feed) you know that transphobic sentiments are on the rise.  Last month, New Brunswick's change in their "Policy 713" made national headlines for targeting trans youth.  In the face of rising discrimination, the schism feels deeper than ever.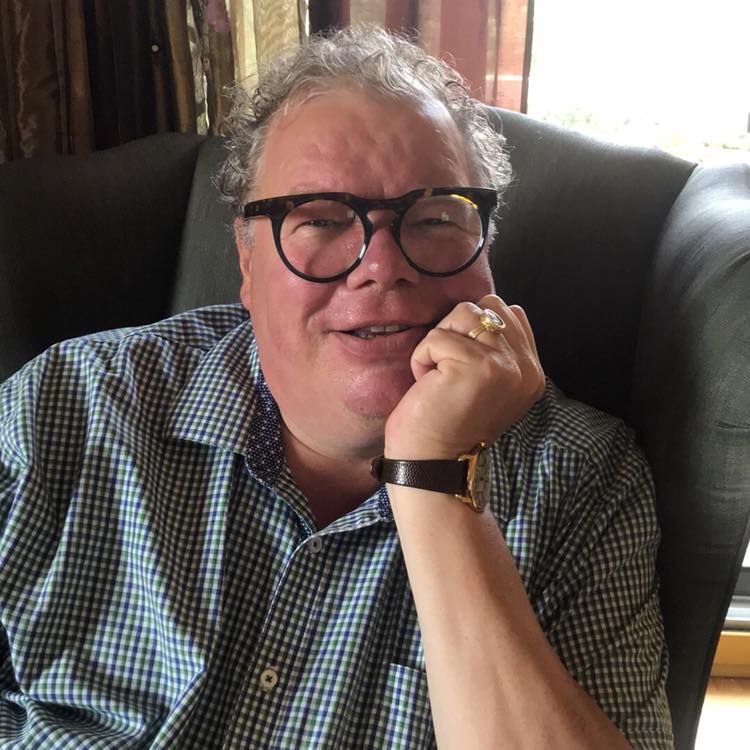 Fryday doesn't shy away from the awkward tension between religious centres and queer people.  In fact, he's spent his career advocating for the United Church of Canada to apologize to the queer community. "Clearly, you know, we have been — as queer people — the victims of much anti-gay rhetoric from the churches.  And in situations like this, we have to put our thumb on the scale of life to balance out — I believe — the historic wrongs that have been done," he said.
What does that entail, exactly? The answer is still in progress. At the moment, two things are for sure: the United Church of Canada has put forth a grant dedicated to supporting the queer community, and St Andrew's United Church has said they're allied with the cause. Queer people in Halifax are tasked with deciding how to translate their supports into a tangible reality — a process starts with discussion.
With the help of the grant, a portion of the St. Andrew's grounds could soon take the shape of what Fryday dubbed a "Pride Place"— a community centre for 2SLGBTQIA+ identifying people, across the province. Though the project's funding comes from a spiritual origin, Fryday stressed that there's no obligation for the development to be denominational. Speaking on his experience with queer community centres in other parts of the country, Fryday provided context.
"You know, I mean, people talked about God and spirituality as people do when they're sitting around. But that was never, ever a part of the organization at all. I'm having St. Andrews host a roundtable conference conversation with, you know, 120 different representatives from queer organizations here in the city and the province, so that St. Andrews can hear from them, [hear] what the needs are."
The day is facilitated by Robert Wright, an African-Nova Scotian activist. He helped structure the multi-part forum around community voices and needs, honouring the multipolar nature of a diverse queer community. The day begins by celebrating and strengthening Nova Scotia's existing queer community; later, representatives from queer organizations are invited to share their needs. The schedule will be finalized next week.
"If somebody is, say, a student, and they're interested or have thoughts and feelings about building the community centre," I asked, "is there a chance for people who aren't representatives to get involved?"
When the queer community stands together and demands something, fights for something, and struggles for something, we get it.
Fryday was more than receptive in his answer, "You know what? We haven't considered it — it's a very good thought. And yes, we will do that," he said. "I'll speak to Patricia and Daniel and say, 'Listen, and we'll keep 20% of the spaces open for people who aren't you know, representing an organization formally but have an interest in common.' Yeah, sure. That's a great idea."
This warm response was one of many times that Fryday proved his passions for inclusion. He was clear that if/when a 'Pride Place' is developed, it will be in the image of the entire community.
Searching for specifics, I asked Fryday: "When you talk about a community centre, are you talking about a space for mutual aid or maybe a place that's recreational? 'Expectations' is a strong word, but what things could you conceivably be asking St. Andrews for?"
"Well, I'm asking more than just St. Andrews. I'm asking St. Andrews and the United Church to explore these questions," Fryday corrected. He's got a strong resume for the task; a background in community development means Fryday has firsthand experience communicating group needs to organizations.
"I've always worked in difficult congregations, and you turn them around [when] you reconnect them to the community and the needs of the community," he elaborated. "Churches that serve the needs of the community are churches that are living. Many, many, many churches are not like that, and they are going to die.
As they die, their assets become available."
'Assets' include prime real estate. As a city in the midst of a housing crisis, space — particularly of the noncommercial variety — is invaluable. "These are assets that we, in our time and generation, never paid for and never raised the money for. We're inheriting this legacy. So, the question is, what are we going to do?" Fryday said. "If we really believe what we say about the 2SLGBTQIA+ community and embracing people, we have to put our money where our mouth is."
The aforementioned 'Pride Place' is just one idea — Fryday makes it clear that decisions will be made by (and for) the whole community. "People are being consulted as to what [they] believe they need," Fryday said, adding "there are going to be different needs that are expressed."
Whether you've got a bulleted list of ideas, or a 'might be nice' suggestion, the round table is for you. If you have any questions, contact Patricia Neves by call or text at +1 (902) 405-3163, or email PridePlaceHfx@gmail.com.
That said, I'll leave you with Fryday's words: "When the queer community stands together and demands something, fights for something, and struggles for something, we get it."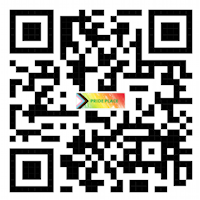 If you'd like to be contacted:
as soon as registration for the October 24 roundtable is open, or
to be kept informed about the progress of the project,
 Click here, or click on the QR code.
If you're not affiliated with an organization, just put "community member" under the organization prompt.  
We'll notify you when registration is open. There will be an option to be considered for a travel bursary provided by the church, and a place to indicate dietary restrictions.