Rosie Porter, an openly gay realtor, won the National Top 5% award and the highest achievement award at Royal LePage in 2022.
"In the industry, it's nice to be associated that way," Porter says, "It's a pretty big deal to be in the top 5% and it shows that if you've worked hard you don't have to be part of a big national team."
A red polka dotted bandana, a fierce look and a flexing bicep; the image Porter uses for her branding is a piece of propaganda from WWII used to get women to work in factories, known as Rosie the Riveter.
"My friends call me Rosie," Porter says, "so people were jokingly saying Rosie the realtor and it got me thinking about Rosie the Riveter. She's kind of a queer icon in that she's a strong independent woman. She has this kind of masculine vibe about her working in a factory and there's this 'get the job done' ethos."
The hard-working branding image not only relates to Porter's realtor work but branches out into other aspects of her life, as well.
"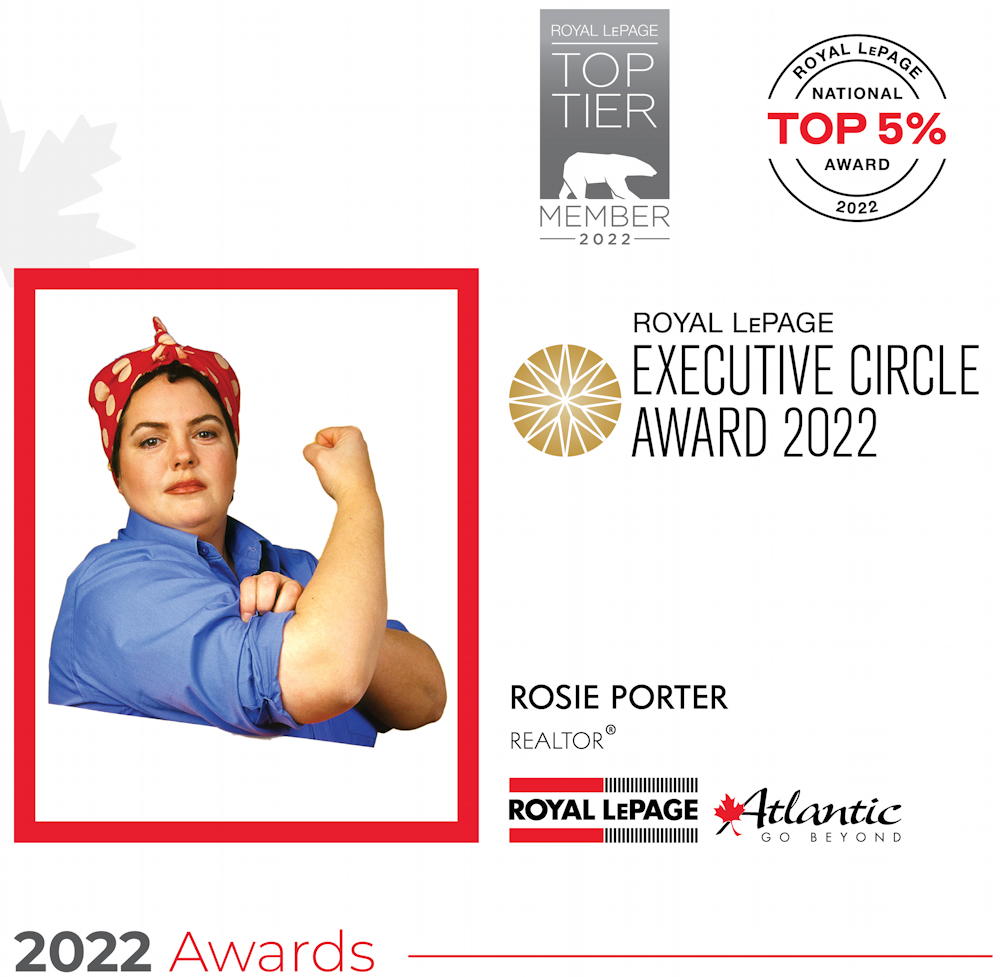 I was the Education Coordinator at the AIDS Coalition and there was lots of activism involved in that work. I did a lot of education in schools and toured with a theater group around the province."
As well as her work with the AIDS Coalition, Porter was on the board of Peggy's Queer Film & Video Festival, Halifax Pride, the Nova Scotia Rainbow Action Project and The Fringe Festival. She even participated in the Pride Parade in drag as Rosie the Riveter!
Porter began her realtor career 21 years ago and although she is known as a gay realtor, it was never an option for her as she had been open about her sexuality since 15 years old.
"I think maybe there are clients who might not have wanted to work with me because I was gay," Porter says, "but there were plenty who didn't care either way."
Real estate should be a right
Although Porter used to work in the film industry feeding actors where she found her love for food, she switched to becoming a realtor due to the unpredictable work.
"One of the things that I really like about real estate," Porter says, "is that when you're successful, you can share your success. So I support a lot of arts and causes within the community. It's important for me to be part of my community and I like being involved."
Porter grew up in Halifax and loves the city but acknowledges the current housing crisis that she is witnessing first hand as a realtor and the negative effects it is having on the community.
"Real estate should be a right," Porter says. "I think it's really important for us to recognize that everybody is part of the community, not just people who can afford to buy houses. I think so many issues spawn from not having housing, like mental health issues and addiction issues. If you have a place that is stable that you can call your own it does solve a lot of the problems".
---
ELLIE ENTICKNAP-SMITH is a Halifax journalism student with an interest in adventuring new places and taking pictures of random things. She hails from Ottawa and divides her time between reading and rock climbing.