Gerard Veldhoven • Amherst • 2018-07-08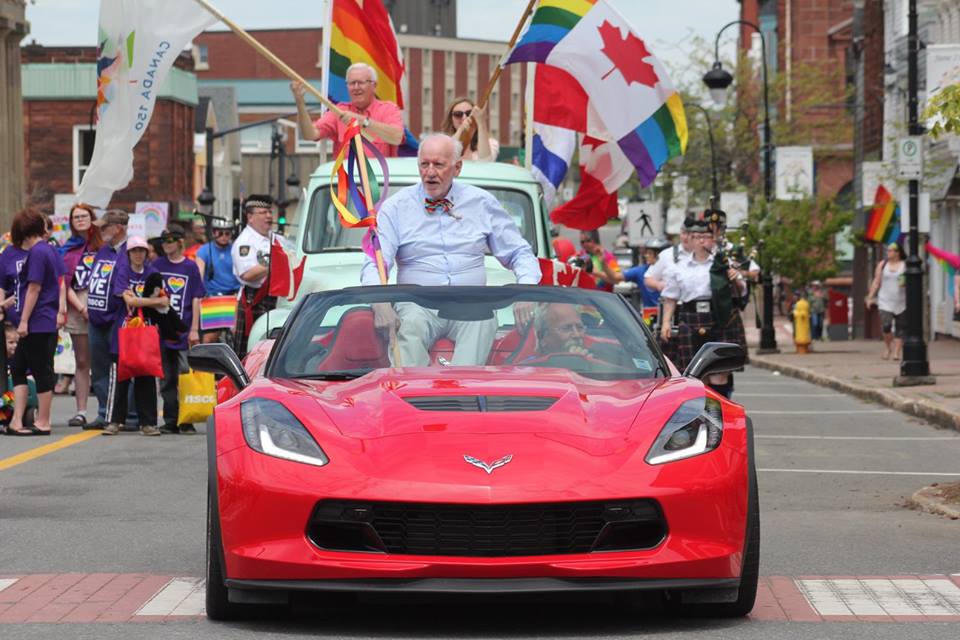 Amherst held its second Pride Parade on June 16th. It was a great success and the participants and onlookers had a great time. Folks of all ages took part, families and various entries made for a colourful and exiting time. I was honoured to take part as Parade Marshal at a time when I truly thought about how we started Cumberland Pride in 2007. My late husband, Norman Carter, close friends, including the late Rev. Dr. Eldon Hay, organized an LGBTQ+ organization that continues to this day.
The parade route, basically ar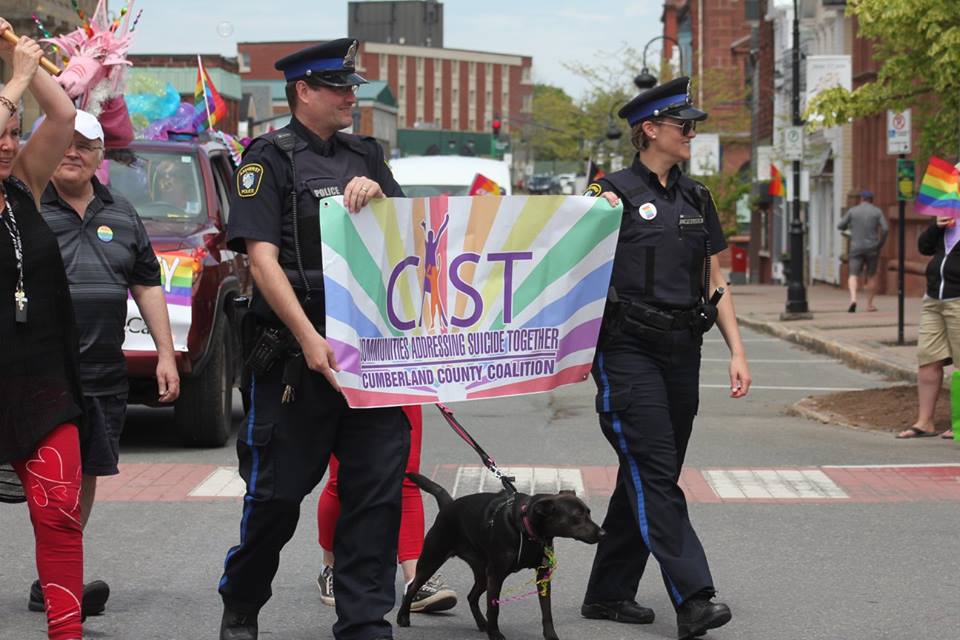 ound the core of downtown Amherst, is not very long, but the crowds made the celebration an exciting couple of hours. Afterwards, a large crowd gathered at the Gazebo in the park, listen to some speeches, vendors with food and other articles, making the afternoon a memorable time for this annual event.