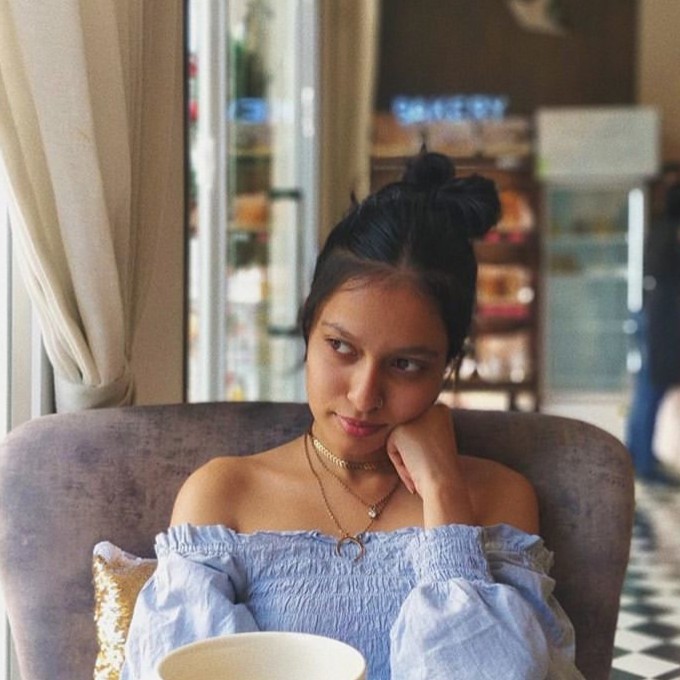 Water, Baby! is a new Halifax play about swimming and sapphic love (and other things.)
To conceive her first ever screenplay, writer and actor Trisha Malik (she/her) drew from personal experience with sexuality and self-discovery.
Malik has been interested in theatre from a young age; she initially moved to Halifax from Mumbai, India to pursue acting at Dalhousie's Fountain School. After a brief foray into the program, though, she shifted her focus to writing, which she calls her "main passion."
Fittingly, Water was first written as a short story before taking the stage: "It came to me a couple summers ago, the first time I was like, having my first crush. I wrote a story about these two friends who go swimming together. And it was very queer, but still kind of this nameless, everyone's-story situation," Malik said.
Malik sculpted story into screenplay after hearing of a local opportunity: "A few years later, there was an opportunity to work with OUTFest at the Bus Stop Theatre, and I applied with an outline based on the story."
"India cannot be separated from my art. I'm Indian. I speak about the Indian experience.
She pitched Water as a "pretty and simple" play, exploring familiar feelings of sexuality and romance through the lens of a queer brown woman. "I really liked putting the human first in the creation of art —so that the art can be its best self."
A few months (and many pages) later, Malik developed the final script with friend and director Rooks Field-Green (he/they). Malik noted, "As the drafts progressed, I started removing myself and making it more of a story while still having the emotion of the self."
The final product deals intimately with racial and sexual identity, though it's careful to maintain the "everyone's-story" feel of its predecessor. For Malik, the two aren't mutually exclusive:
"India cannot be separated from my art. I'm Indian. I speak about the Indian experience. For this piece specifically, it was very important to have the protagonist be brown without that being the theme of the story. There's such a lack of content about brown people just being brown people."
This idea — brown people being brown people — captures the ethos of Malik's work.
"Would you say [the play is] a personal encounter with something that's maybe more universal?"
"Exactly," she answered, "Yeah. It comes from a really vulnerable place in my own life — it's a tender story about being in love for the first time. But it also happens to be queer love, which is what I like."
"So the queer aspect: is it one part of the experience, not the whole conversation?"
"Queerness was an important character in the story, because I hadn't written about it before. So it's significant, but I don't think it's the subject. The subject is just love and humanness and feelings."
Dealing with personal experiences of intimacy on a public stage, Water relies on a close-knit cast to maintain emotional vulnerability. Auditions — which took place less than two months ago — were "an insanely positive experience." Halifax's theatre scene was fertile ground for the young playwright, who found a dedicated and collaborative team.
"Ultimately, we all believe in the goodness of art and making art — whether it's straight art, queer art, BIPIOC art, whatever. No matter where I go in the theatre community, everyone cares about the project. Everyone cares about the makers and the creators."
I asked Malik how she felt about the play's upcoming debut (at the time of writing, just one week away).
"Nervous and really excited." She confessed: "This is my baby! It feels personal and private, and it's my first venture as a writer and actor. But I have a brilliant team: my friend Griffin Bjerke-Clarke (he/him) is shooting visuals, Jess Hannaford (they/them) is stage managing like a pro, a good friend Rooks Field-Green (he/they) is directing."
"I love that; it's a fruit of community. So what can someone with a ticket expect? Are they gonna laugh, cry?"
"God I hope they cry. That's my like, secret goal," Malik joked, "people should expect a tender story about young love and water. Let me know what you think [water] stands for."
Intrigued? Water, Baby! opens on Wednesday, April 26th at the Bus Stop Theatre Co-op, 2203 Gottingen Street. It runs through April 29th. Tickets and showtimes are here.
See this Wayves article for a full list of pieces in OutFest 2023 and a link to the schedule.
---
CORMAC NEWMAN studied English at the University of King's College and Dalhousie University in 2023. He's passionate about arts, style, and culture.