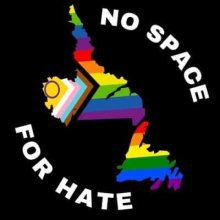 8 June, 2023
Dear Members of St. John's Pride and the Community,
We, the new board of directors for St. John's Pride, want to address recent events that have upset our community.
During the Annual General Meeting (AGM), a departing board member made the unfortunate choice to remove individuals from the meeting. We understand this hurt people deeply and broke their trust.